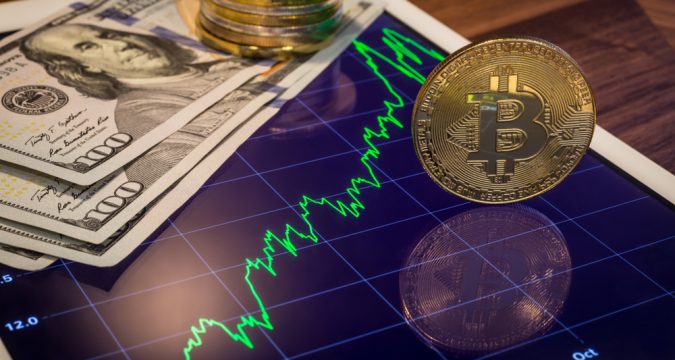 The blockchain data provider Glassnode has reported the largest flow of Bitcoin (BTC) from bitcoin miners to crypto exchanges in over a year occurred yesterday on June 23rd as a massive amount of Bitcoin was transferred by miners to the major cryptocurrency exchange Bitfinex yesterday.
Miners moved 2,650 BTC to Bitfinex
A team from Glassnode has shared its latest Bitcoin analysis in a tweet earlier today. In the tweet, Glassnode says that it observed yesterday the largest inflow of Bitcoin (BTC) from miners to crypto exchanges in over a year.
Glassnode team noted a huge spike in miners' bitcoin transfers to Bitfinex on June 23. Reportedly, a total amount of 2,650 BTC was transferred to the crypto exchange Bitfinex by miners.
Yesterday we observed the largest flow of #bitcoin from miners to exchanges in over a year.

This was primarily due to large miner transfers to #Bitfinex, totalling 2,650 $BTC.

Chart: https://t.co/Erw5cYgIOi pic.twitter.com/ns9NsUScal

— glassnode (@glassnode) June 24, 2020
The chart provided by Glassnode in the tweet shows that such kind of highest inflow of Bitcoin was also noted in the year 2019 in the month of August.
After miners moved Bitcoin to Bitfinex, the top-ranked digital coin Bitcoin witnessed a sudden drop in its price value. Over the course of the last 24 hours, Bitcoin's price plummeted down from around $9600 to $9300 recording a certain drop of nearly 3% within no time. Traders believe that the reason behind this drop is yesterday's large bitcoin transfer by miners. Bitcoin is now holding the support of $9300 and at the time of writing, it is trading at $9,306.69 USD.
Coming weeks might be rough for Bitcoin
With bitcoin's price facing consecutively rejection from its historic resistance level, no big-move is expected from the coin. Everything seems to be against the leading coin. Bitcoin price is once again stuck in the $9300-$9400 area. The current bearish behavior of the coin shows negative market sentiment. And yesterday we saw the largest flow of BTC from miners to exchanges.
All these points suggesting that the next few days might prove rough for Bitcoin. It may even witness a significant price drop as well. According to a crypto analyst Mati Greenspan, the leading coin may see its 200-day MA in the coming days considering support around $8,000.