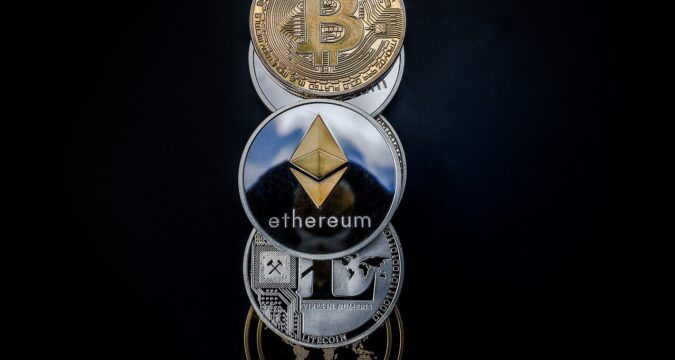 If we go five years back, we would realize that the cryptocurrency industry was not as popular as it is today. In today's time, everyone wants to invest in cryptocurrencies but there are two sides when one wants to learn about them. When it comes to the adoption of cryptocurrencies, there is a lot of conflict between people. There are many people who are currently siding with cryptocurrencies due to their lucrative nature. On the other hand, there are people who are against cryptocurrencies due to their volatile nature. Let us go ahead and discuss the pros and cons of cryptocurrencies, and let you be the judge of the rest.
People against Cryptocurrencies (Cons)
The people who are against cryptocurrencies have chosen this side due to the nature and cons of the cryptocurrency industry. Ever since the launch of cryptocurrencies, the industry has proven to be extremely volatile in nature. This means that cryptocurrencies have the potential to turn from bearish-to-bullish and bullish-to-bearish in a matter of seconds.
This is the reason why many people do not like and support the idea of investing in cryptocurrencies. Another major concern and drawback about cryptocurrencies is that the cryptocurrencies do not have any physical presence. As a result, cryptocurrencies prove to be assets with great uncertainty. Many investors think that cryptocurrencies are nothing more than scams and a hoax created by corporations to fill their pockets.
Another major factor why people choose not to invest in cryptocurrencies is because the majority of the industry is decentralized. This means that if someone ends up losing their funds to a scam or a fraud in terms of cryptocurrencies, there is no way one can retrieve those funds.
People cannot even file a claim any entity as the platform is mainly decentralized, meaning the real identity of people on the platform is never revealed.
People Supporting Cryptocurrencies (Pros)
Then there are those who find cryptocurrencies to be extremely profitable and lucrative in nature. Although the industry is volatile, still, it has proven to be extremely profitable for investors. The industry has the potential of taking investors from rags to riches in a matter of minutes. Many people around the world have made fortunes investing in cryptocurrencies. When we talk about making profits, it is not just a matter of a few hundred dollars, the investors make profits in millions.
One of the best examples is Bitcoin (BTC), as it managed to gain a tremendous amount of worth in terms of price and market capitalization. In the month of October 2020, the price of Bitcoin (BTC) hovered around $10k per BTC. If one had invested a month in Bitcoin (BTC) at the point, they could have made so much as by the end of December, BTC price had crossed $23k per BTC mark.
This means that Bitcoin (BTC) gained tremendous growth and adoption in a matter of 3 months. The most surprising thing about Bitcoin (BTC) as well as other cryptocurrencies is that they have gained tremendous growth and adoption starting 2021. The cryptocurrency industry has shown that it has the potential of making a comeback after every price dip. Investors that have spent millions and billions in cryptocurrencies have managed to triple their profits in a matter of months.
What is Your Decision?
At the end of the day, the decision of investing in cryptocurrencies falls upon you whether you would like to invest in cryptocurrencies or not. When it comes to cryptocurrencies being right or wrong, even the billionaires have chosen their sides. On one side, there are billionaires such as Elon Musk, Mike Novogratz, Mark Cuban, and many more who are more than willing to invest in cryptocurrencies. On the other, there are billionaires such as Bill Gates, Warren Buffett, and Jeff Bezos who are either neutral about crypto or oppose them entirely.
It is a fact that the cryptocurrency industry has its profits and losses and the industry does require proper management when investing. One cannot simply invest money and hope that they would generate profits right away. One needs to dedicate time and money to do it and then hope for the best. The cryptocurrency industry is profitable as well as volatile, so the decision falls upon you whether you would like to invest in them or pass.