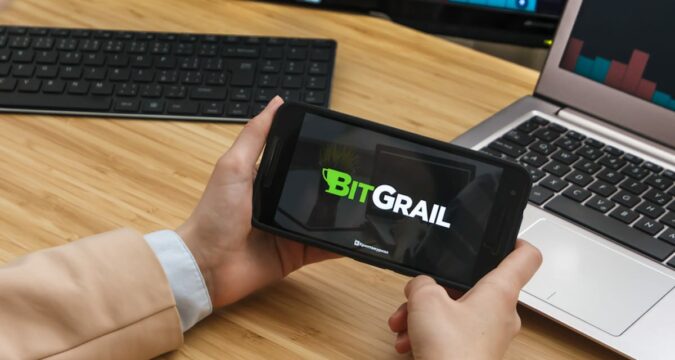 Italian Police accuse Bitgrail's Founder of setting up fake hack attacks. Due to these fake hacks, the crypto exchange firm went bankrupt, says Italian Police.
In a story covered by Reuters, it was suggested that a man known as Francesco Firano had been accused of staging fake hacks.
The details of the news pointed out that Firano had established a crypto exchange firm by the name Bitgrail in Italy. In the starting days of its operations, Bitgrail acquired a huge number of crypto investors from Italy as well as globally. The crypto business at Bitgrail started to boom until hacks started to occur.
It was in 2019 that Bitgrail was forced to file for bankruptcy which was approved by the authority concerned. At the time of bankruptcy, the firm had more than 230,000 customers who had kept their digital assets with the firm.
The reason for filing bankruptcy was the series of hack attacks caused upon the firm. It was reported that an amount of Euros 120 Million was lost due to hack attacks. However, certain perpetrators were named in the complaints against whom charges were imposed by the Court of law. However, during the course of the investigation, it was revealed to Italian Law Enforcement Agencies that most of the hacks were set up. It was alleged by Authorities that Firano was the man behind who staged most of the hack attacks.
The Italian Police also stated that due to these staged hacks, the company was deliberately compelled to go bankrupt. It was noted by police that this was the biggest cybercrime in Italy's history and most notorious in the world.
It was also revealed by the police that in the year 2018, Firano himself contacted the police regarding the hack attacks. He himself then lodged complaints against the perpetrators of the cybercrime. However, the director of the National Centre for Cyber-Crimes developed a suspicion against Firano. The director then ordered the police to extend the inquiry with regard to Firano as well. The director stated that he developed suspicion against Firano because most of the attacks could have been prevented. But the initial probe created the doubts that the hacks were staged rather than committed by the main accused.
But later on, the exchange filed for bankruptcy, and Firano was ordered to return the assets lying with it to their original owners.
However, in the recent developments, it was revealed that Firano himself staged the hack attacks. He was the one who was found beneficiary of the embezzled funds. The Court then directed him to return the looted funds to the customers. The Authorities thereafter also recovered approximately one million euros from Firano's custody. The Court also directed Firano to hand over his car and personal assets which would be sold to satisfy the claims.
The investigation is still continuing and Firano is serving his sentence behind the lockup.