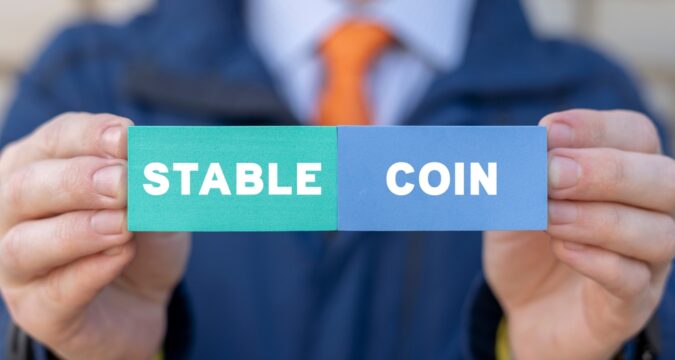 The investment division of a prominent crypto exchange, KuCoin, is taking steps to endorse the stablecoin projects by supporting a stablecoin issuer pegged to the Chinese Yuan. CNHC – a stablecoin issuer and payment-providing blockchain-based platform, has secured a $10 million investment fund led by KuCoin Ventures.
KuCoin Ventures announced on March 16th that several well-known industry investors, such as Circle Ventures (the investment wing of Circle, the USD Coin issuer) and IDG Capital (KuCoin's investor), participated in the funding round. 
KuCoin's First Stablecoin-Related Investment
Justin Chou–KuCoin Ventures' lead and KuCoin's chief investment officer, stated that this latest investment to CNHC would be the first instance where KuCoin Ventures has invested in a project related to stablecoins. Chou expressed that KuCoin is committed to developing a staunch financial system infrastructure.
He also mentioned that the emergence of asset-backed stablecoins is expected to increase soon. Therefore, stablecoin creators must balance efficiency and over-collateralization to maintain the financial sector's stability.
While Chou welcomes the rise of algorithm-based stablecoins, he emphasizes the importance of their ability to demonstrate resilience. Chou stated that the investment in CNHC is aligned with KuCoin Ventures' approach of supporting the development of Web3 infrastructure in the Asia-Pacific area.
Per the official statement, KuCoin Ventures invested $10 million in the Chinese blockchain initiative Conflux at the beginning of 2022. Chou acknowledged that Hong Kong has a solid foundation in traditional finance.
New Policies And Regulations For Virtual Assets
With the implementation of new policies and regulations for virtual assets, there is a genuine chance for it to emerge as the new global hub for cryptocurrencies. Joy Cham– the co-founder of CNHC, further stated that their platform had introduced the offshore Yuan-pegged stablecoin around two years ago.
He characterized the stablecoin as a "settlement tool" for housing, citing its restricted exposure. Per CoinMarketCap records, CNHC stablecoin is currently available only on TruBit Pro Exchange– a centralized exchange.
Cham mentioned they plan to list CNHC on additional decentralized and centralized exchanges shortly. Cham further mentioned that CNHC offers settlement services for other significant stablecoins like USD Coin and Tether.
He also acknowledged that their business had been slightly affected by the recent banking crisis involving Silvergate and SVB, as some banks are their partners who help them settle in USD. However, Cham added that they have other banking partners, and services are still being carried out.
Meanwhile, Johnny Lyu–KuCoin's CEO, said that such problems had not impacted them as they have no exposure to SVB, Signature, or Silvergate.