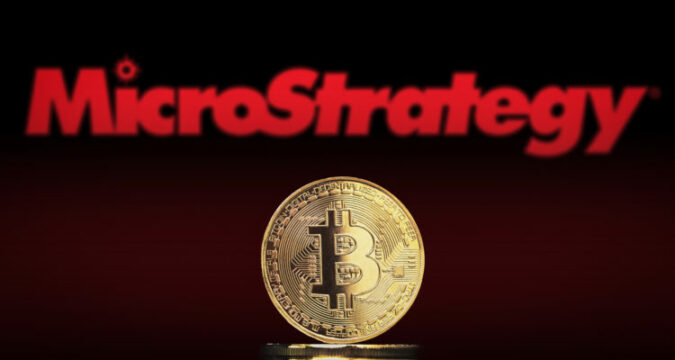 MicroStrategy is one of the most renowned institutional holders of Bitcoin (BTC) in the industry. The company's chief executive is urging the government to regulate the cryptocurrency market, considering how volatile it has become in recent times. The CEO said that the reason that Bitcoin is suffering is that the market is an unregulated one and the popular crypto has had to pay the price for weaknesses in other assets as well.
Bitcoin is a Solid Commodity
The head of MicroStrategy said that there were currently about 19,000 digital tokens and cryptocurrencies available in the market. He said that instead of comparing these instruments to Bitcoin, which he said was a solid commodity, it was best to regard them as 'unauthorized investments'. Michael Saylor said that Bitcoin is a strong commodity because it is available in limited supply and does not have any management, issuer, employees, or even a product cycle.
According to Saylor, Bitcoin had simply become trapped in the midst of a falling crypto market and this was due to the frequent use of the world's first crypto as security for issuing margin loans related to other, less renowned tokens.
The CEO went on to say that there was approximately $400 billion worth of unauthorized and impenetrable instruments that were all connected to Bitcoin and were not traded in a transparent and fair manner. He said that conventional financial institutions chose to not invest in Bitcoin because all the unauthorized investments bring down the market and this also affects the world's leading cryptocurrency.
On Saturday, Nouriel Roubini, one of the handful of economists who had successfully forecasted the 2008 global financial markets, said that crypto was nothing more than a Ponzi scheme that was falling apart because of its own weight.
Saylor in Favor of Regulation
Previously, Saylor had been heavily opposed to any government action in the crypto sector and had favored a free market during the pandemic days. However, he appears to have changed his stance and now believes regulators should now work to protect investors from the risks and bad players.
He stated that even the most horrible predictions would eventually turn around in the next decade. He went on to say that laws were a must, or else even big corporations, such as Apple Inc. would see their share price experience a great deal of volatility. This includes imposing a ban on wash trading, which involves deliberately increasing the trading of two wallets that belong to the same entity.
He said that crypto hedge funds, such as Three Arrows Capital (3AC) are not furthering crypto adoption, but are actually becoming roadblocks in the growth process. As of March's end, Saylor's firm has about 129,218 bitcoins. He asserted that the general public should use reliable platforms for making their purchases. 3AC is heading for a collapse after the implosion of the TerraUSD stablecoin in the market. It remains unclear if there will be more victims, or if things are going to get better with volatility coming under control.