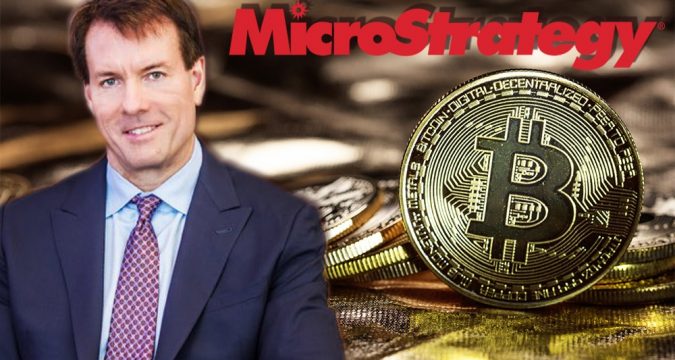 Following the previous major investments totaling $425 million in the top-ranked digital currency Bitcoin, the United States leading business intelligence firm MicroStrategy might be looking to making another massive investment in the coin.
The firm has revealed in a press release that it has successfully completed the sale of its senior convertible note offering and has raised an amount of $650 million in it. According to the company's claim, the sale of convertible senior notes was conducted at rate of 0.750 percent. Qualified institutional buyers purchased these notes in a private offering. As per the announcement, the company sold the notes "under the Securities Act of 1933".
The company will be paying back to investors each year that will start from June 2021 and will end in June 2025. The company will continue to pay investors during this time period until the debt is purchased back by the firm.
While announcing the completion of the offering of convertible senior notes, MicroStrategy said in the press release:
"The aggregate principal amount of the notes sold in the offering was $650 million, which includes notes issuable pursuant to an option to purchase, within a 13-day period beginning on, and including, the date on which the notes are first issued, up to an additional $100 million aggregate principal amount of the notes granted to the initial purchaser of the notes, which the initial purchaser exercised in full on December 9, 2020 and which additional purchase was also completed today."
Though, the company said it sold notes to institutional investors it did not disclose the names of those who participated in this round and helped the firm in completing the $650 million raise.
MicroStrategy has revealed its intention to put all of these net proceeds into the leading digital currency Bitcoin. The firm said that it plans to make an investment in the flagship digital currency according to its policy of Treasury Reserve. Looking at these remarks from the company, we should expect another major investment from the firm. After making two investments of $250 million and $175 million in Bitcoin respectively, the company is now holding more than 40,000 in Bitcoin (BTC).
The price value of Bitcoin has reacted positively to this news. Following the announcement, the coin has started flowing in an upward direction. After dropping below $18,000, it has once again moved above the $19,000 figure.