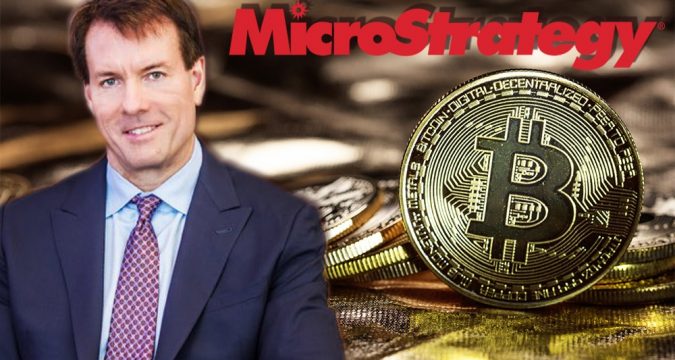 The news was announced earlier this week as MSTR hopes to raise $400m to buy more BTC.
MSTR already maintains roughly 92,079 Bitcoins that will ultimately be maintained in MicroStrategy LLC, a recently built entity. Further on, the statement by MSTR also mentioned the opening of MicroStrategy Services Corporation.
The press release specifies the offer depends upon the industry's ongoing conditions and suggests no guarantee when the offer will be concluded. As per the statement of debt offering, MicroStrategy Services Corporation will, without any conditions, guarantee on a senior secured note.
Institutional buyers will exclusively receive the authorization to review the notes according to MSTR that complies with the Securities Act. The act additionally includes a person that resides foreign borders, which complies with Regulation S that falls under the similar Securities Act.
The secured notes will employ MSTR's pre-existing assets, excluding the present Bitcoin holding when it comes to the backing.
MSTR does not seem to stop investing in Bitcoin
Microstrategy has approximately six significant Bitcoin purchases, leading its total tally of ownership close to $3.4b. MSTR spent roughly $1.1 billion to buy 20,587 BTC, making its average purchasing price to be $52,100 per Bitcoin.
The CEO, Michael, responded that MicroStrategy would extend its acquisition of BTC as the primary goal for this strategy is to generate more value for the stakeholders of MicroStrategy. The most recent purchase by MicroStrategy was 229 Bitcoins, roughly having a worth of $10million. MSTR had initially bought BTC on the 11th of August, 2020. After that, the price of BTC surged by roughly 430%.
However, this practice by MicroStrategy has not gone down without its fair share of criticism by the people at Oxford Club Marc Lichtenfeld. Lichtenfeld has harshly criticized the company's model of fundamentally purchasing BTC. The criticism of MicroStrategy went so far by Lichtenfeld that he suggests this business practice can be even unconsidered as business as it is only a proxy for purchasing BTC with someone else's money.
Lichtenfeld made a sequence of tweets in which he expressed his dissatisfaction with MicroStrategy as he says think for, an instance. MicroStrategy is not just loaning $400 million to expand its company. It is financing money to purchase a fickle asset. Lichtenfeld says will the people react in the same way if MicroStrategy was financing to purchase gold, AMC, Baseball cards?