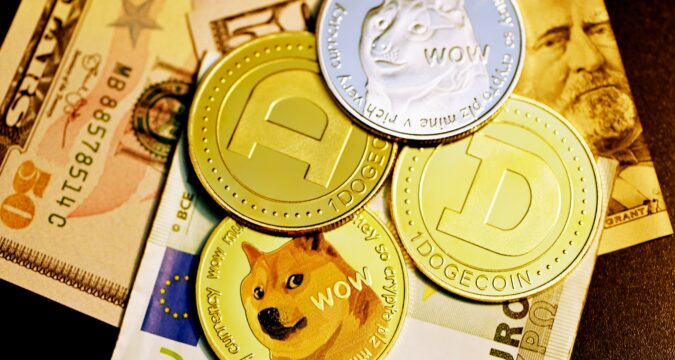 Following a Twitter argument regarding Dogecoin, Osaka has been investigating the prospect of partnering with her agency to make investments in cryptocurrencies.
Japanese tennis star Naomi Osaka, who has benefitted from the attention surrounding Dogecoin (DOGE), a cryptocurrency that was largely pushed by Elon Musk, has been open about her desire to diversify her cryptocurrency holdings.
According to a Bloomberg interview, Osaka has been talking about cryptocurrencies with her agency after reading about Dogecoin's proclivity to "explode," according to the publication.
Her interest in Dogecoin investments began as a result of the cryptocurrency environment on Twitter, according to the tennis star, who did so even before speaking with her agency about it. Additionally, Osaka has entered the non-fungible token (NFT) arena, as well as issuing a variety of unique tokens in advance of the US Open this year.
More than USD 600,000 was raised via the sale of a six-piece collection of one-of-a-kind NFTs that Osaka displayed in April and which included designs by her sister Mari Osaka, among others. In the auction, the most expensive NFT sold by a professional tennis player went for USD 200,200, making it one of the lot's most costly purchases.
Soccer is another important sport that has revived interest in NFT among the general population. A new product from the Paris Saint-Germain FC football team is being sold: PSG fan tokens. These have been increasingly popular with the arrival of Lionel Messi. According to reports, PSG tokens would be included in Lionel Messi's two-year deal with the club as part of his pay.
Except for athletics, businesses such as Budweiser and Visa have decided to use NFTs rather than build their tokens. Besides that, other entrepreneurs, such as Mark Cuban, have lent their support to NFTs by investing in the creation of a "scalable artificial intelligence infrastructure for NFTs."
Additionally, bands such as Kings of Leon have made over USD 2 million in sales through the use of NFTs on their CDs, which is a record for the industry. Mike Shinoda, a rapper, was one of the first big-label artists to release a song as an NFT, and he was also one of the first to do it on his label.