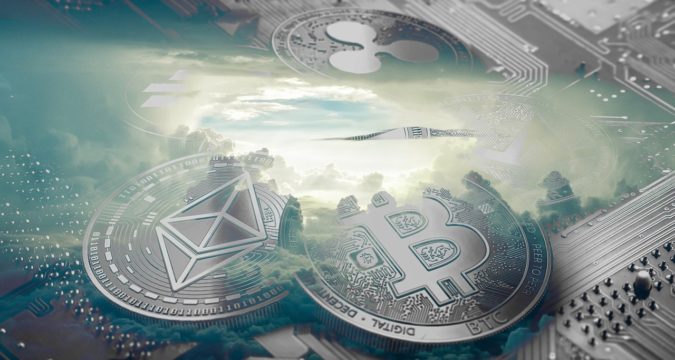 As most of the top-performing digital currencies, including the world's largest cryptocurrency Bitcoin, saw their prices collapsing down, a massive amount got liquidated within the duration of just one day. Reportedly, $2.4 billion worth of crypto assets were liquidated during this shorter time frame.
The major cryptocurrency exchange platform Bybit has provided new data on the liquidation of cryptocurrencies. According to its data, more than $2.4 billion worth of cryptocurrencies including the top-ranked digital currency Bitcoin (BTC), the second-largest cryptocurrency Ethereum (ETH), the fourth-ranked digital asset XRP, and several digital tokens were liquidated within the duration of only one day.
Reportedly, the liquidation of these digital assets took place on the platform of the derivatives cryptocurrency exchanges. Out of the total liquidation value, around $1.4 billion worth of BTC were liquidated. While on the other hand, the rest of the digital currencies counted for $1 billion of it.
Around 88.42 percent or $2.16 billion of the total liquidation was noted in long positions contracts. While on the other hand, short positions represented $282.3 million. Cumulatively, this massive amount of crypto assets was liquidated within the time period of 24 hours.
If we weigh out top digital currency exchanges in terms of liquidation volume, the world's largest digital currency exchange in terms of trading volume Binance is on the top of the list with $903.31 million in liquidation volume which is the highest one for any crypto exchange. The Seychelles-based cryptocurrency exchange Huobi stands on the second spot with over $523 million in liquidation volume. While on the other hand, Bybit and BitMEX cryptocurrency exchanges count for nearly $495 million and $132 million in liquidation volume respectively.
This liquidation of digital assets occurred after most of the best-performing cryptocurrencies had to face some price drops. The first-ranked cryptocurrency Bitcoin has lost more than $10,000 in price value so far. At the time of writing, the price value of Bitcoin is trading down by nearly 15 percent in the last 24 hours while trading at around $31,800.
Alongside Bitcoin, Ether (ETH) has also turned bearish after surging to the figure of $1300. At the press time, the price value of ETH is trading at $970.