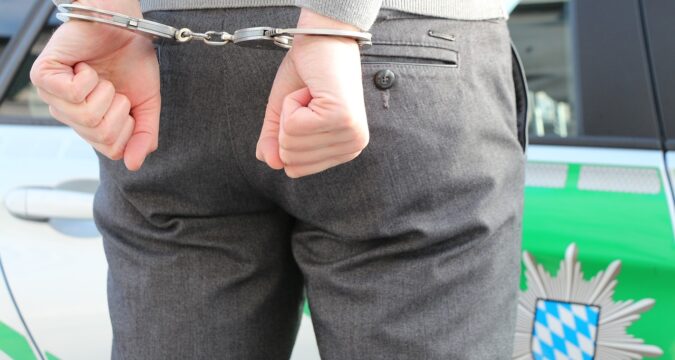 Almost $5.4 million were returned to victims of an international crypto scam by the UK police. The police has said that they will return more than $10 million to the scam victims. There are 127 more people who have come forward to file a claim in order to recover their investments. The Greater Manchester Police (GMP) in the UK announced on Friday that they had returned $5.4 million of the money they had seized last year in July from an international crypto scam to the rightful owners. According to the announcement, they have verified 23 victims of the scam and returned over four million pounds.
It further disclosed that they were investigating 127 more claims that had been filed and was doing so with its partners in international law enforcement all over the world. The police stated that they would return an additional seven million pounds to the scam victims. But, it is important to note that the announcement had not given any clarification if the funds would be returned in fiat form, or in cryptocurrency. The police disclosed that the Economic Crime Unit of the Greater Manchester Police (GMP) had received intelligence back in July 2021.
Their specialist officers had seized a sum of about $22.25 million, which is around 16 million pounds, as they had discovered USB sticks that contained a hefty amount of Ethereum. The police also said that about 150 victims all over the globe had gotten in touch with officers part of the unit. Money had been deposited by crypto investors in Hong Kong, China, Europe, Australia, US and the UK, along with their life savings. They had believed they were investing in online savings and trading service that was based on the Binance Smart Chain. However, the scheme's website was subsequently shut down by the scammers and they transferred the money into their own accounts.
A 25-year old female and a 23-year old male had been arrested for money laundering and fraud offenses but were released pending further queries under investigation. Joe Harrop, the Detective Chief Inspector, from the Economic and Cyber Crime Unit of the GMP, said that crypto trading and saving services have gained a lot of popularity. He said that projects are offering people incentives for investing massive amounts of money by offering them tokens that they can later sell for a profit. However, he said that people investing in any such scheme need to exercise a lot of caution.
He said that before participating in a crypto saving and trading service, people should do a considerable amount of research because there are huge risks associated with it. He added that if the scheme sounds too good to be true, then it probably is. Harropsaid that there may still be many victims all over the world who lost their money in the scam that they had discovered more than half a year ago. Such fraudulent schemes are not exactly a new concept where the crypto space is concerned, so caution is a must for all.