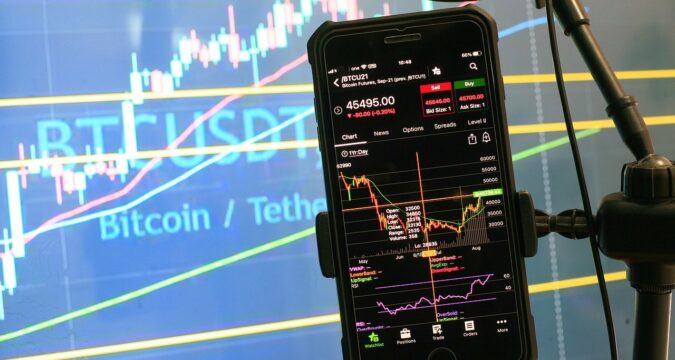 Ever since the last quarter of the year 2021, the cryptocurrency sector has not been able to fully recover from its old market reputation. Among the 19,000+ cryptocurrencies, it is the major cryptocurrencies that are suffering the most.
Despite the major cryptocurrencies not being able to deliver high performances, there are new cryptocurrencies that are performing really well. Among the ranks of new cryptocurrencies demonstrating high gains, there are MyToken (MT) and Cromarket Token (CM) which have demonstrated high gains.
In the past 24-hours, MyToken and Cromarket Token seem to have stolen the show from all other cryptocurrencies demonstrating really high gains. The duo has recorded high rallies on their respective protocols that have pushed their prices significantly higher than their past prices.
By running a technical analysis on both cryptocurrencies, we will be able to see where these cryptocurrencies would be in the upcoming days.
MyToken – 67.56%
The price for MyToken ended up getting injected with huge buying spree of the investors in the past 24-hours. Before the 67.56% rally was formed, the trading price of MyToken was at a low of $0.0001524 per MT. It seemed that the bears had control of the situation and they kept running the show.
However, the bulls did not give up witnessing the strong selling power of the bears. They launched their counter and this time, the investors with positive sentiments were also backing them up.
As a result, the bulls were able to push the price of MyToken to its current high price of $0.0002492 per MT. If we take a look at the current trend of MyToken, we would realize that the bulls are in no way near their exhaustion level.
They will continue buying MyToken on a higher scale and their main focus is to keep pushing the price of MyToken higher into the resistance zone. Going forward, the bulls may increase their buying potential in order to push the price of MyToken to a high of $0.0003056 per MT.
Cromarket Token – 59.85%
Cromarket Token investors are also high on adrenaline as they have formed a strong buying spree. So far, the bulls have formed a 59.85% rally that has raised the trading price of Cromarket Token from a low of $1.77 per CM to a high of $2.24 per CM.
The trading volume for Cromarket Token has also been pushed higher by the investors in the past 24-hours. At the time of writing, the recorded trading volume growth for Cromarket Token is 577.13%.
If the rally continues and the bulls keep increasing the trading volume for Cromarket Token, then its price may grow up to a high of $2.76 per CM.