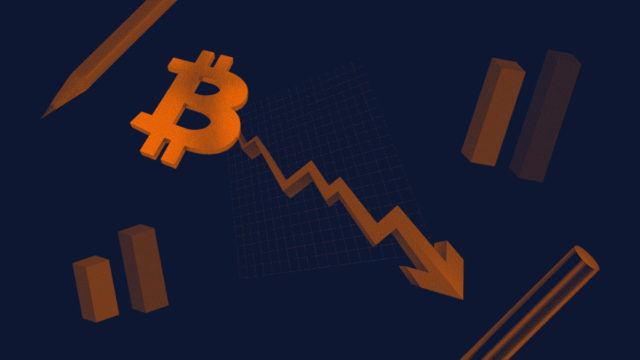 The top digital asset of the crypto world made a sudden movement in the downward direction. On most of the exchanges, Bitcoin dumped from $9,800 to $9,100 overnight and also causing other digital assets to move down.  It broke the continuity of the past one week as the price was standing between $9,900 and $9,500.
There may be some reasons why the price went down suddenly. Per the collected data, BitMEX witnessed a great BTC longs liquidity of $53 million. Traders want price value to touch $10,000, but Bitcoin failed to achieve that point, which resulted in sudden liquidity on major exchanges, including BitMEX. Technical analysts are expecting further downfall of value if price crosses $9k in the downward direction.
A crypto trader Koroush AK said:
"For the past week we've been bouncing between ~$9850 and ~$9250 with slight deviations. Good levels to play if you like a good range. $9850 is preceded by several HTF resistances but after ~$10500 we should see fireworks. Should $9250 break I expect mid $8000s."
Yesterday, the crypto transaction tracking sites reported a transaction of 50 BTC from a wallet that was registered in 2009. Some members of the community labeled it to Satoshi Nakamoto, but there was no authentic proof of the discovery. Traders responded to fake news, and the price slumped by 5% abruptly.
Miners' Selling Pressure
The MRI (Miners Rolling Inventory) gives us the knowledge about how much miners are holding BTC in comparison to BTC creation as a result of mining. According to ByteTree, the recent data shows that miners are selling more Bitcoin rather than storing them in their wallets. Before third halving, it is witnessed that miners sold a large inventory of Bitcoins, which poured a great effect on its value.
Tether's Liquidation
The crypto analytics company Glassnode observes that Tether (USDT) withdrawals spikes to all-time high value. Tether withdrawals show that sellers are accumulating in the markets, and Chinese buyers are reducing in number. Glassnode reported:
"USDT Number of Exchange Withdrawals (1d MA) just reached an ATH of 2,083.37. Previous ATH of 2,075.792 was observed on 30 April 2020."
It is also noticed that Bitcoin options are making a sudden upsurge, which results in a high liquidity. The rapid expansion of the options market will influence more on the coin price in the future.