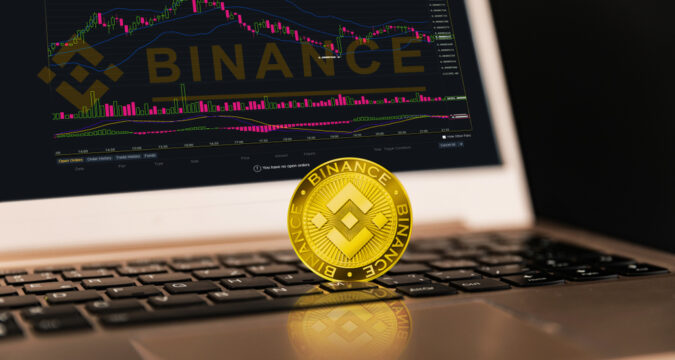 The news that Binance has turned over the rest of its $1B Industry Recovery Initiative into cryptocurrencies has sent shockwaves throughout the financial world. It's a bold move that could affect the cryptocurrency market's future.
The news follows several reports of banks worldwide becoming increasingly wary of doing business with cryptocurrency-related companies. Regulators in the United States and Europe have been cracking down on entities associated with the cryptocurrency industry, citing worryingly high levels of money laundering and fraud.
Binance To Exchange $1B Of Industry Recovery Fund
Changpeng Zhao, the CEO of Binance, has revealed plans to switch their $1B IRI funds from BUSD to Binance Coin, Ethereum, and Bitcoin. This conversion of funds will complete the process of exchanging their remaining resources.
He also shared the address of the Industry Recovery Initiative to guarantee openness. He tweeted, "#Binance will convert the remaining $1B of these resources from BUSD to native cryptocurrencies, such as #BNB, #BTC, and ETH."
He highlighted that some transactions would be on-chain to ensure visibility. Zhao suggested that due to the substantial transformations that the stablecoin markets and financial institutions have experienced in recent weeks, it was necessary to maintain the money in a particular asset.
Most crypto players endorsed the shift, though some wondered why more assets were in consideration. Even though the cryptocurrency's market cap dropped upon the closure of Silvergate, resulting in broader market instability.
Hence, it is unclear if the market will sustain its present worth.
Binance's Performance Soars Despite Turmoil
Amidst this turmoil, Binance has been performing strongly, with $74B in assets. Most of these assets lie on the Ethereum and Binance Smart Chain (BSC) networks, with BNB being the most held, taking up about 30%. USDT (approximately 22%) and BTC (15.2%) follow behind.
Additionally, 11 tokens have been added to its proof-of-reserves system. They are Curve DAO token (CRV), Dogecoin (DOGE), and 1inch (1INCH).
As a precaution, some crypto enthusiasts have suggested moving funds onto centralized exchanges despite its drawbacks. Zhao has even proposed the idea of Binance purchasing a bank.
The news that Binance has converted its $1B Industry Recovery Initiative funds into crypto assets is a sign of hope for the future of the cryptocurrency industry. It shows that the company is willing to take risks to ensure its and the industry's success.