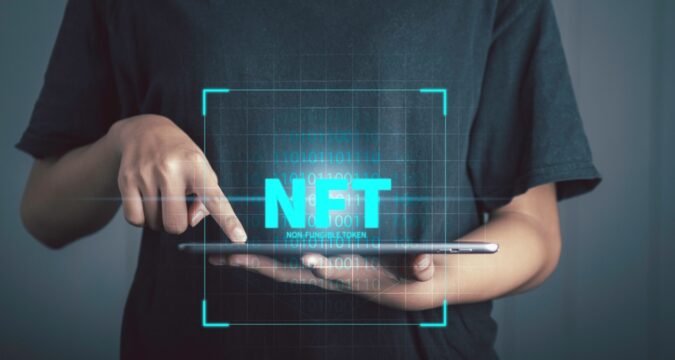 Starbucks, the world's leading specialty coffee roaster and retailer, recently announced the launch of its inaugural series of limited-edition non-fungible tokens (NFTs). The collection comprises 2,000 digital 'stamps.'
Known as the Starbucks Siren Collection, it featured individual NFTs priced at $100 each. However, the launch coincided with a macroeconomic downturn that has rattled the crypto market again.
Starbucks NFT Collection Generates Over $117,546 
Per the data from Odyssey Market on Nifty Gateway, the collection garnered 308 sales on the secondary market generating a trading volume of $117,546. The collection boasts 1,166 distinct owners, pushing the initial price to $379 at the floor price.
Meanwhile, reports indicate that the entire collection was sold out in just 20 minutes. This suggests strong demand for Starbucks' NFTs.
It is worth noting that Starbucks has been experimenting with NFTs as a component of its rewards program. Notably, Starbucks launched the beta version of its Starbucks Odyssey experience on December 8th.
The program enabled users to participate in Starbucks Odyssey's "Journeys." This is a series of interactive challenges where players can earn Odyssey Points and collectible "Journey Stamps" (NFTs).
Starbucks extended its Rewards credentials for the Odyssey experience, allowing members to earn "Journey Stamp" awards through interactive offers. Moreover, Starbucks' rewards initiative is a Polygon-based platform onboarding users into the Web3 space.
Nevertheless, this time the launch was followed by a market slowdown, with the total market capitalization of cryptocurrencies falling below the $1 trillion mark on March 10th, registering a decline of almost 8% from the previous day's value.
NFTs Gain Popularity Despite Latest Sales Drop
Over the past few years, loyalty programs have expanded to include NFTs, driven by strong market demand. Most recently, Nubank of Brazil has introduced a loyalty program on the Polygon network for its users.
In December, several firms released many NFTs into the NFT community. One of them is the NFT collection inspired by the popular menu items of Applebee. In addition, Applebee initiated 'Metaverse Monday' in collaboration with the NFT community, aiming to unite physical and digital experiences.
The year 2021 saw the participation of Taco Bell, a prominent player in the food chain industry, in the NFT market. Furthermore, there are reports that Amazon, a colossal e-commerce enterprise, may soon venture into selling NFTs on its platform.
Sources claim that Amazon's marketplace is slated to launch a collection of 15 NFTs on April 24th. The Fear, Uncertainty, and Doubt (FUD) surrounding NFTs have negatively affected their global sales.
Meanwhile, data provided by CryptoSlam indicates a decline of 1.5% in global NFT sales, amounting to $27.3 million. Nevertheless, there has been a noteworthy increase of over 9% in the count of unique buyers.