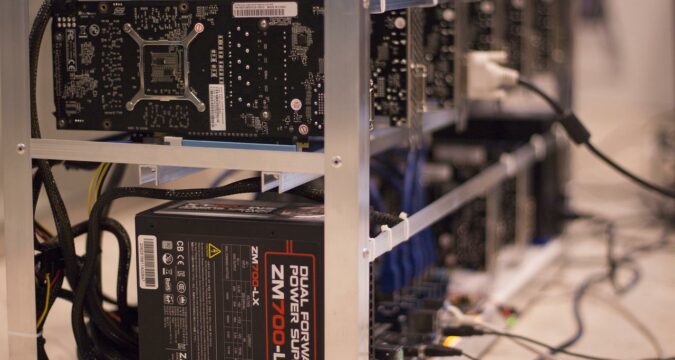 Law enforcement authorities in Russia have been looking into the alleged theft of crypto mining hardware, which was valued at $1.9 million. The mining equipment disappeared in Irkutsk from a crypto mining hotel and its owners have been accused of conducting fraud on a large scale.
Russians lose mining machines
An investigation has been launched by law enforcement authorities in Irkutsk Oblast into the operations of a mining hosting facility. The Interior Ministry of the region disclosed that the operators of the facility were suspected of stealing the powerful crypto mining hardware from its clients, thereby defrauding them.
According to the law enforcement officials, miners looking for some quick earnings had decided to hand over their costly coin minting hardware to the operators of the mining facility. Once payments stopped coming, the miners had become concerned and their expensive equipment had also not been returned. A statement disclosed that taking these facts into accounts, they had initiated a criminal case in accordance with Article 159 part 4 of the Criminal Code.
The police said that they had seized different material evidence, which included documentation and equipment, from the facility. Investigators established that people were lured into installing their crypto mining hardware in the suspects' mining hotel sometime between November last year and May of this year. The miners were offered extremely low electricity prices and were charged very low rent, as opposed to the prices elsewhere.
They said that limited renting space was available in order to convince miners into handing their mining equipment over quickly. The location of the mining rigs was not disclosed to the owners and neither did they have access to the coins that were minted using the equipment. Only the hosting service had access to them.
Significant losses
Russian authorities are now in search of these fraudsters, as there are about a hundred people who have suffered losses at their hands. Equipment that was given to the owners of the mining hotel was valued at around 100 million rubles, which brings it close to $1.9 million.
Irkutsk is dubbed as Russia's crypto mining capital because it offers low electricity rates, which start at $0.01 per kWh. There is a lot of crypto mining taking place in its rural areas, and subsidized household electricity is used for operating crypto farms in garages and basements.
The local electricity suppliers in the region had complained about an increase in power demand for the residential areas in the region and home mining was considered the culprit. According to reports from Russian media, planes carrying second-hand mining equipment have continued to arrive in the country from China.
The latter had launched a crackdown against crypto mining last year in May. Russia has also seen a rise in cases of theft of crypto mining hardware. The country is planning on introducing legislation for crypto mining as its cool climate and extensive energy resources can help the industry flourish and also become a source of income for Russia.