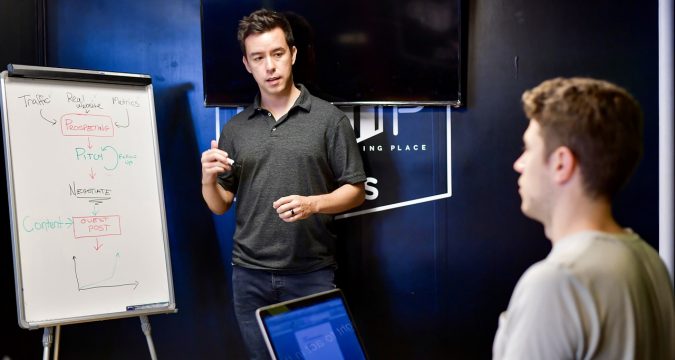 John McAfee is undoubtedly a unique character, the kind of person that can be hard to find, as only a handful of such people exist in this world. The top regulator in the U.S., the Securities and Exchange Commission (SEC) filed a lawsuit against John McAfee on Monday. He was charged with allegedly promoting an initial coin offering (ICO) without disclosing to people that he was the one being paid by the ICO issuers. This is prohibited in the US laws relating to securities, which makes it a direct violation by McAfee. He is just one of the many celebrities who have gone out to use this tactic. 
According to the complaint, McAfee was able to make a whopping $23.1 million by using his controversial fame between the period of November 2017 and February 2018. He was able to earn this much money through undisclosed compensation he was able to make by recommending almost seven ICOs, at minimum, to his numerous Twitter followers. Seven ICO issues were mentioned by the SEC, but they were left unidentified purposefully. They said that these seven had consulted with McAfee and his team privately in order to talk to him about publicly endorsing their respective ICOs. 
In exchange of this recommendation, McAfee was compensated by way of Bitcoin and also by the coins themselves. Even though it is quite illegal, this has become a rather popular trend amongst minor celebrities. In the past, the SEC had gone up against DJ Khaled and Floyd Mayweather for the same act i.e. promoting ICOs without mentioning their own financial interests involved. McAfee has had a very colorful history, to say the least. One of the spectacular footnotes is that of him making ridiculous predictions about the pioneer cryptocurrency, Bitcoin. He had said that the price of Bitcoin would rise exponentially and had said that by the end of 2019, it would reach $1 million.
Obviously, it wasn't going to happen, given how outrageous it was and so, John McAfee made a complete turnaround. He claimed that this had just been a ruse for getting more people interested in Bitcoin. Not a month after this very statement, the man pulled a 180 once again when he went from being a Bitcoin-only advocate to supporting other altcoins over Bitcoin. In fact, he went as far as referring to Bitcoin as the 'One True Shitcoin'. This doesn't even include his bit for becoming the president of the United States, regardless of how brief it was.
Regardless, it seems that the man's luck has finally run out. After the SEC announcement, he was arrested in Spain and is now being extradited to the United States. From there, John McAfee will face a number of charges, ranging from tax evasion to fraud. The only good thing that has come out of this mess is that he has not managed to drag his cybersecurity company in it. In the brief where the arrest was announced, the DoJ said that there was no connection between the individual and the company.