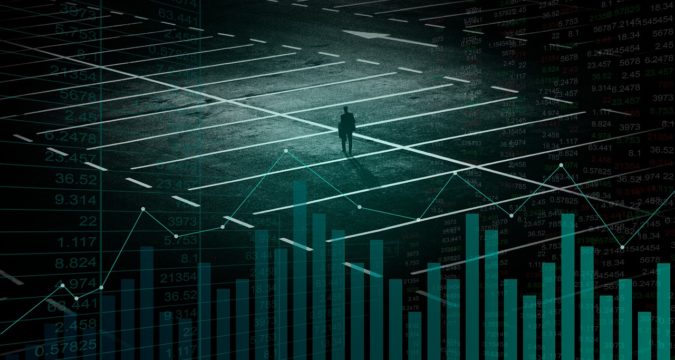 One of the four commissioners of the Securities & Exchange Commission of the US (SEC), Hester Peirce, thinks that the Bitcoin exchange-traded fund (ETF) approvals have been kept pending approval unnecessarily for a very long time by SEC. She stressed that SEC has no obligation whatsoever whether to approve or disapprove any Bitcoin ETF fund nor is it the duty of SEC to determine the merits or demerits of any investment. The matter is of such nature which has to be solely decided by the people who want to invest in Bitcoin, suggested Peirce.
Hester Peirce, SEC's Commissioner, had recently discussed the role of SEC in considering the ETF funds relating to Bitcoin and their approvals. She is also called "crypto mom" and was in an interview at CNBC when she made certain comments in contravention of SEC's policy.
She said firstly that there are a lot of Bitcoin-related ETF funds that are pending approval from the SEC. But she is hopeful that the new Chairman of SEC has taken over the charge and above all, the Chairman is well-aware of crypto. However, she said that the approvals of these ETF funds have been kept pending for long unnecessarily. She believes that if SEC had used the same approach as it normally does in other products, approvals would have been sanctioned so far. But the non-decision on the approval of ETF funds on the basis of past rationale is becoming weaker day by day.
Peirce has also said that there is a two-fold policy standard implemented by SEC with regard to Bitcoin ETF funds. She explained that ETF fund sponsors and crypto exchanges have been asked to provide additional assurances which does not make any sense. She pointed out that if SEC were to approve products relating to equity-based, then additional assurances are not required. In fact, it does not take too long for SEC to approve equity products but the delay is on the part of Bitcoin-related products.
She also described that the problem arises when people, within the regulatory authority, are faced with products other than traditional ones. She argued that the time is changing fast and new and innovative products will continue to emerge and come before SEC. So it is the mentality that needs to be changed. She also mentioned Winklevoss twins' application for sponsoring a Bitcoin ETF fund but the same was denied in 2018.
According to Pierce, the Bitcoin market is not the same as it was in the initial times. In fact, it has acquired maturity over time and has been supported by the institutional sector as well as retail investors.
In her end remarks, Pierce stated that approving the Bitcoin ETF fund is not the prerogative of SEC. In fact, determining and judging the merits or demerits of a particular kind of investment is not the duty of SEC. If people want to invest in Bitcoin then they should be allowed to choose their own paths. SEC's job is to encourage people to invest and not to discourage them, advised Peirce.