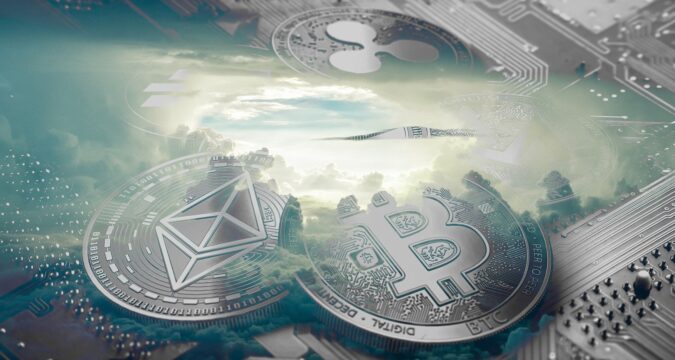 Switzerland-based SIX Digital Exchange and the leading Japanese financial giant SBI Holdings have announced their plans to launch a joint cryptocurrency venture in Singapore. In a bid to work together on this cryptocurrency project, the principal stock exchange of Switzerland has formed a partnership deal with SBI Digital Asset Holdings the subsidiary of SBI Holdings.
Offering Cryptocurrency services to institutional investors in Singapore is the mission
According to an official announcement made by SIX Digital Exchange on Tuesday, SIX and SBI will be collaborating with each other to roll out a new cryptocurrency exchange and digital issuance platform based in Singapore. As per the announcement, they also intend to introduce a central securities depository (CSD) as well.
Through this new cryptocurrency-based platform, they will target institutional investors and will offer them cryptocurrency services. The main purpose behind developing this crypto platform is to come upon the rising demands for cryptocurrencies from regulated institutional clients. Apart from offering cryptocurrency trading services, the newly-proposed crypto platform will also offer them the service of digital asset custody as well.
Commenting on the importance of this partnership with SBI Holdings, the Head of SIX Digital Exchange Tim Grant said in a statement:
"This important partnership with SBI Digital Asset Holdings, which has shown itself to be a true global leader in the drive towards institutional adoption of this new asset class, builds on our Zurich-based exchange and CSD and will allow us to provide services into the Asian market as well as open up the trading channel between Europe and APAC."
Some other senior executives from both of these firms also shared their points of view regarding this newly-formed partnership and the joint cryptocurrency venture on which they are working together. The Chief Executive Officer (CEO) of SBI Digital Asset Holdings Fernando Vazquez Cao said that they have found an ideal partner in the form of SIX Digital Exchange which will help them in delivering their vision that it has seen for the institutional market.
The Chief Executive Officer of SBI Holdings Yoshitaka Kitao said that they are very pleased on forming a key partnership with SDX. Yoshitaka Kitao views this partnership as a crucial step for developing "the necessary global infrastructure for widespread institutional adoption of digital assets".
SDX's announcement further stated that this joint cryptocurrency platform is now subjected to get regulatory approval from the financial regulatory authority of Singapore, the Monetary Authority of Singapore (MAS). And this platform is expected to go officially live by the year 2022.