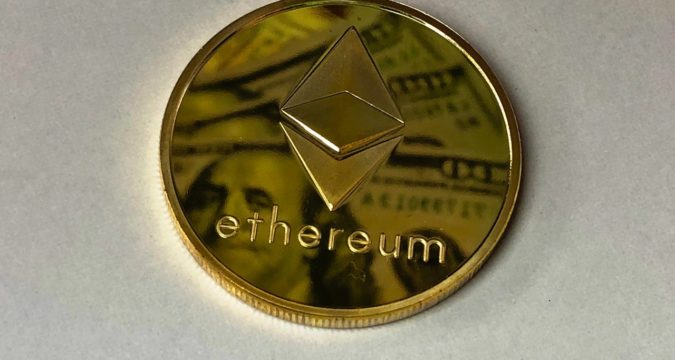 As the staking on the Ethereum network has begun after the deployment of the deposit contract address of Ethereum 2.0, the social engagement for Ethereum has surged high. According to a tweet posted by Lunar Crush on November 6, 2020, the 1-day social engagement for Ethereum is up by more than 26 percent with 74,400,934 engagements witnessed on Lunar Crush.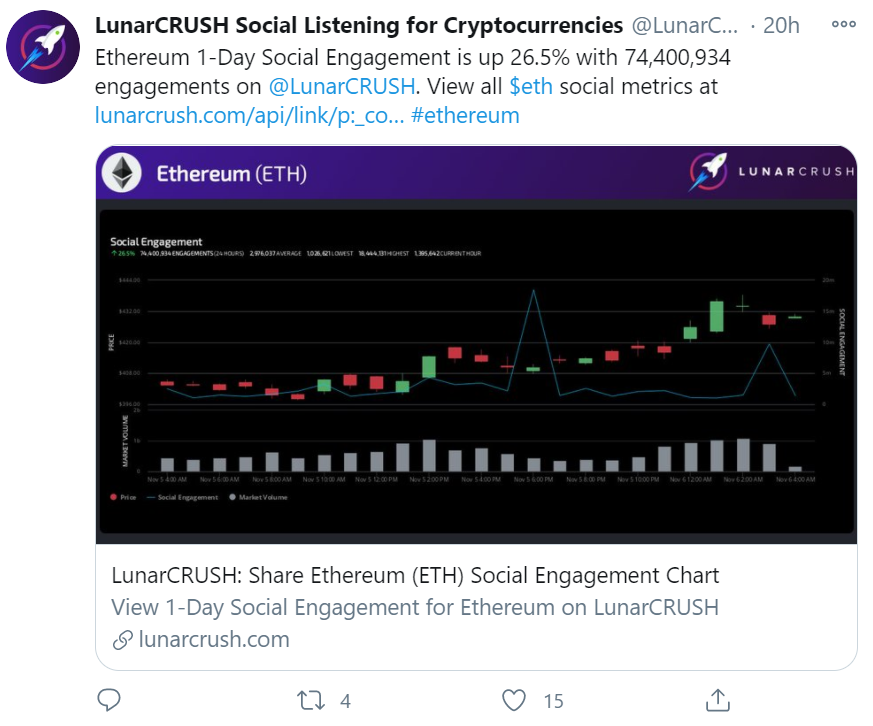 Source: Twitter
The surge in the social sentiment for Ethereum has occurred as staking on the network has begun. The staking on the Ethereum network began right after the Ethereum Foundation announced the deployment of Ethereum 2.0's deposit contract address which was released earlier this week. The amount of ETH tokens staked on the smart contract has reached 33,125 ETH as per ETH2.0's LaunchPad.
Initially, participation in ETH staking could not take off well. However, the sentiment for staking is now developing exponentially. Despite having excitement regarding the release of the deposit contract, some holders in the Ethereum community are waiting for the launch of the Ethereum 2.0 genesis block before going in for staking. So, the staking sentiment is likely to lift up once Ethereum 2.0 is launched which is scheduled to occur on the 1st of December.
On the other hand, the increasing social engagement for Ethereum has driven the growth of its native digital currency Ether (ETH) which is continuously recording positive gains. The price value of ETH has surged as high as to reach $440 within the duration of no time earlier today by recording a price surge of more than 8 percent.
ETH's price was boosted on the 4th of November initially when it crossed above $400. Since that time, the coin is continuously going up. At the time of writing, the price value of Ether is trading at around $439 with a price increase of more than 9 percent in 24 hours. Another major driving factor behind this exponential growth of ETH is the explosive rally of Bitcoin which has spiked to its highest value for the past three years by surging above $15,500.