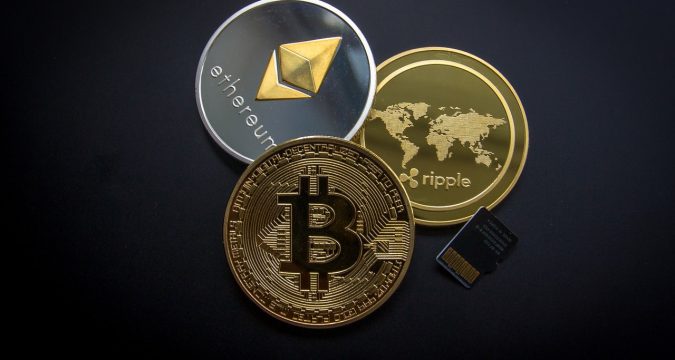 Bitcoin's price and Tesla stock have had their share of the limelight recently, which has prompted some retail investors to ask if these two assets have any commonalities. With Bitcoin hovering near the $12,000 mark, the largest crypto in terms of market capitalization is achieving year-to-date highs, which hasn't happened since June 2019. Likewise, a number of benchmarks have also been set by Tesla's stock. The company's stock price reached an all-time high on August 20th when it jumped more than 45% in 10 days to finally reach more than $2,000 per share.
In addition, data indicate that the most viewed asset in the United States last month after Tesla stock was none other than Bitcoin.
Is Bitcoin Acting like a Tech Stock?
The increasing interest in both Tesla and Bitcoin has made people wonder if the latter is behaving more like a tech stock. CoinShares, a digital asset management company based in London, revealed that during its growth phase, Bitcoin does indeed act similarly to a tech stock. They said that the cryptocurrency's risk profile was very much like a tech stock. This means that if the crypto reaches its potential, it would have a very high value, but simultaneously, there is no chance of it failing.
However, the director of research at Grayscale Investments, a crypto fund, Phil Bonello said that it wasn't fair to just consider the returns when making conclusions about Tesla and Bitcoin. The latter was up by almost 63% year to date whereas Tesla had seen a rise of about 365%. Bonello said that correlating most assets was only because they are all dependent on the weakness or strength of one denominator i.e. the US Dollar. Furthermore, when assets are sold aggressively, which happened in March, correlation reaches 1 because everyone is seeking liquidity.
This point was verified by the fact that Tesla's stock dipped quite low on March 18 when it reached $361. Likewise, Bitcoin had also reached a low of $3,800 at that time. Bonello further added that even though he didn't watch Tesla's movements so closely, it seemed to be a secular bull market. CEO of a blockchain-based real estate platform called Propy and advisor to Arrington XRP Capital, Natalia Karayaneva said that new bubbles were emerging around Bitcoin and the stock market. He said that rather than purchasing tangible consumer goods, people were investing in these assets to avoid holding fiat currency.
In the same way, institutional investors are investing in digital assets as well. Apart from market values, Tesla and Bitcoin have some inherent similarities that are undoubtedly interesting. As per Bonello, the potential for exponential growth is a common feature amongst the two, which makes them both reflexive and volatile. This point also applies to most cryptocurrencies and not just Bitcoin. Millennial retail investors have shown an interest in volatile assets, such as cryptocurrencies and Tesla. Nearly 50% of investors in Bitcoin are millennials and statistics indicate that Tesla was the most-held stock. The revolutionary impact of the two assets is also a commonality.