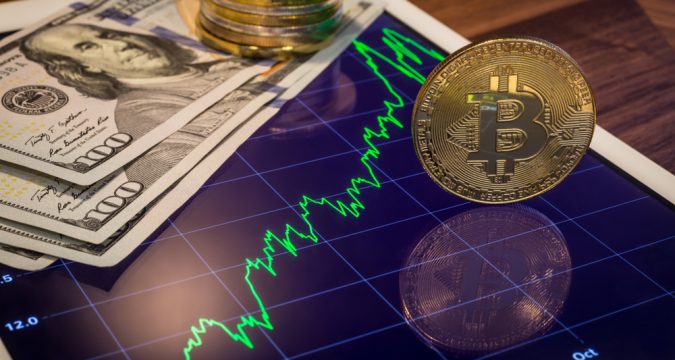 While the price of bitcoin (BTC) has been stable recently, it is expected that in the medium-term, the price will rise, as the investor demographics have changed considerably. Since 2018, BTC has been relatively low volatile, with other cryptocurrencies such as Ethereum (ETH) and Chainlink (LINK) doing much better in terms of performance. While some experts suggest that the price of BTC will actually fall, there are signs which say that this will not be the case.
According to Stack Funds, 50% of BTC investors are millennials, which is likely to mean that they will invest heavily in bitcoin as they achieve financial freedom, as they are more interested in buying digital assets than the previous generation.
BTC is also being seen as a valuable payment option for online shopping or other websites. In fact, we are already seeing the best real money online casino and other similar websites offering customers the option to receive their winnings and make their deposits through bitcoin and other cryptocurrencies. This has seen a boost in recent months as well, where the online gaming and shopping industries have seen a rise in interest due to the various lockdowns that were enforced all across the world. Economies are also going digital, which means that paying for digital assets through digital means is an attractive option for many millennials and other customers. Having more and more payment methods is beneficial for online service providers as well, as it will bring a wider base of customers to them.
Using bitcoin and other cryptocurrencies as a payment option also helps in attracting international customers, as it can often be cumbersome to make payments in a foreign currency. Of course, the usual benefits of crypto – safe transactions and anonymity, are maintained as well. BTC and other cryptocurrency transactions also take much less time to process than hard currency transactions.
Steve Forbes, the president and editor-in-chief of Forbes Media, is also of the opinion that blockchain technology and bitcoin are the way of the future. However, he believes that they are also a result of the current situation in the world, and a response to protect economic interests against pandemics and central bank policies which can completely change the prices of assets in the market. Central banks have been guilty of letting inflation run away from them at times, which reduces the value of the currency.
Cryptocurrencies do not suffer from that problem, as the amount of crypto in circulation is known, and it is time-consuming and difficult to mine new crypto units. This means that unlike fiat currency, cryptocurrencies cannot just be printed in response to a perceived crisis, which makes them more resilient to economic forces. At the same time, while praising blockchain developers, he has acknowledged that there have been some errors made as well, particularly regarding stability and volatility. Bitcoin and other cryptocurrencies are extremely volatile, with prices whipsawing at times, which makes them extremely risky as an investment option.
On the other hand, the undoubted value of cryptocurrencies is also in the fact that it allows for 'money' or 'wealth' to be moved at a fraction of the cost that it takes to do fiat money transactions.
Forbes' believes that once cryptocurrencies can stabilize, they will eventually be able to stop governments from artificially inflating or deflating the value of their currency, as there will be a ready alternative available for people to switch to if needed. Additionally, as mentioned earlier, Bitcoin and other crypto assets are not unlimited in terms of supply, and the relative scarcity of the asset could also lead to an increase in price. At the same time, this could also mean that people choose to not use cryptocurrencies, leading to a price fall.