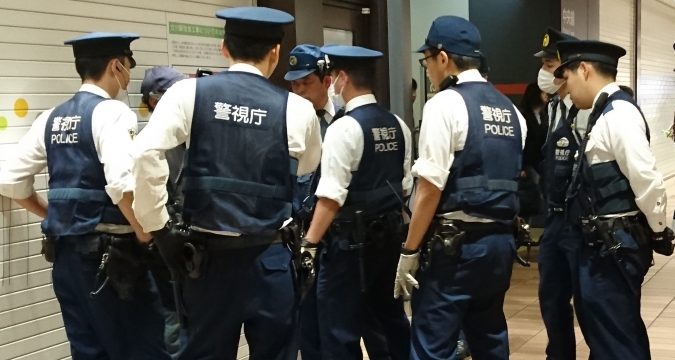 Japanese Police arrested two people who obtained illegal NEM cryptocurrency. The digital asset NEM worth $530 Million hacked from the Japan-based crypto exchange Coincheck back in January 2018. The police department was probing the case since then, and now, they reach out to the criminals possessing alleged cryptocurrency.
ROBOT

RATING

PROPERTIES

TRADE

Best Choice

88% win rate – Not a Scam




$250 Min Deposit




Accepts Debit and Credit Card

  Trade NowRead Review
$530 Million Hacked in Exchange's Attack
The crypto exchange Coincheck became the victim of a cyberattack in January 2018. The hackers drained all NEM assets from the wallets after controlling the site's control. At that time, cryptocurrency worth nearly $530 million hacked due to the security flaw in the exchange. The Tokyo police comprising of cyberattack experts started probing the case to find out where the crypto assets sent.
The Japan Times reports that the Metropolitan Police Department took an action against two men who were involved in buying and selling hacked crypto assets. ''The Metropolitan Police Department arrested a doctor in his 30s from Hokkaido and a company executive in his 30s from Osaka Prefecture for the suspected dealing in crime proceeds, a violation of a law targeted at organized crime,'' the report reads.
According to the report, both were engaged in trading NEM cryptocurrency against Bitcoin and other cryptocurrencies since the time of exchange's hack.
The police department claims that both arrested men got digital currency from the dark web- known for conducting illicit activities.
''According to the Tokyo police's cybercrime unit, the two suspects obtained the stolen NEM on a website on the dark web, a highly anonymous internet space often used for money laundering and other crimes. The website claimed that it would exchange other cryptocurrencies for NEM at a preferential rate.''
To remove the transactions' evidence, the hackers moved the cryptocurrency over 13,000 different crypto wallets. However, the police's cybercrime team traced out the transactions and arrested two men on Wednesday. However, they are still finding other people who possess alleged digital currency.
ROBOT

RATING

PROPERTIES

TRADE

Best Choice

88% win rate – Not a Scam




$250 Min Deposit




Accepts Debit and Credit Card

  Trade NowRead Review