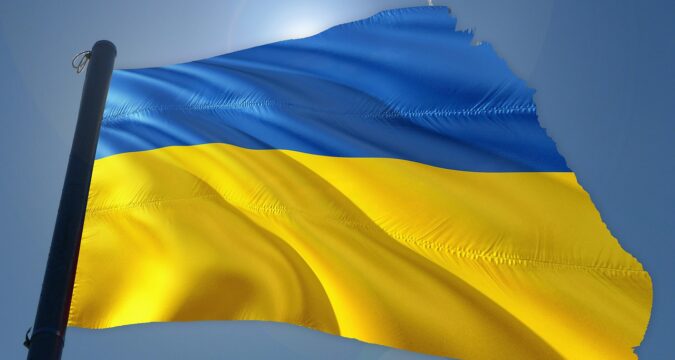 According to a report, the Ukrainian Cyberpolice exposed members of a group that had used fake crypto investment offers for defrauding people all over the globe.
The criminal organization was running customer service centers and offices in several European countries and had thousands of employees.
Members exposed
The National Police of Ukraine (NPU) has a special unit for combating cybercrime, which recently identified five citizens of Ukraine who were accused of being involved in an international scheme on a large scale.
The said scheme involved promoting fake investments in securities and cryptocurrencies that could generate high profits for luring in victims.
Ukrainian police officials said that the entity running the criminal operation had set up call centers and offices all across Europe.
A press release said that annual losses of more than €200 million were estimated as a result of these activities. The investigation itself was a combined effort.
It not only involved the Main Investigative Department of the National Police of Ukraine, but also the Prosecutor General's Office.
In addition, the body for judicial operation in the European Union called Eurojust and the EU's agency for Law Enforcement Cooperation called Europol also participated.
The Cyberpolice said that the organization had first begun operating in Ukraine back in 2020. It also said that they received assistance from law enforcement authorities of different countries.
These included Spain, Latvia, Germany, Georgia, Finland and Albania. Court proceedings have also been launched in seven countries in regard to the case.
Global fraud
The customer service centers and offices that were established by the criminal group had about 2,000 employees and were spread across multiple European countries.
Their primary task was to convince people to make investments in cryptocurrencies, bonds, stocks, and options as these could generate high profits.
Europol said that the illegal operations of the transnational group had had an impact on hundreds of thousands of people all over the globe.
Investors were fooled because asset growth was simulated by the scheme on its platforms, but people were not allowed to withdraw their earnings.
Ukrainian individuals
The five Ukrainians who were identified by the National Police of Ukraine were responsible for running three of the call centers in the country that were part of the illegal operations.
These call centers were based in the city of Ivano-Frankivsk in the west of Ukraine and the country's capital city of Kyiv.
Ukrainian law dictates that if the organizers are convicted of their crime, they could receive a prison sentence of about 8 years.
The network's existence had first come to light back in August. Law enforcement officials have conducted searches of the homes of Ukrainian citizens who are suspected of being involved.
They have also searched the places of residents in other countries that also belong to the members of the group.
The Cyberpolice department said that they had seized about 500 mobile phones and computers during the searches and their investigation was ongoing.