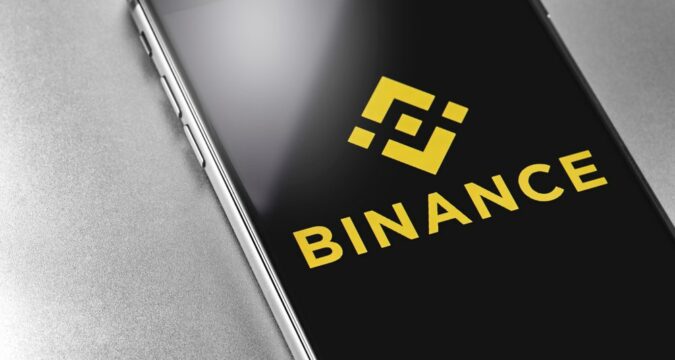 On November 8, the trading price of Binance Coin (BNB) experienced a significant boost. The value of the native token powered by the largest cryptocurrency exchange rose to a higher level.
Bulls Failed to Sustain Pressure
On that particular day, the trading price of BNB was at a high of $398. The bulls were able to demonstrate strong buying sentiments that helped soar the trading price of BNB.
Although the price had moved higher for BNB, the bears did not let the bulls run the show for a long time. They intercepted the rally with strong selling sentiments.
The bears launched an aggressive selling spree that was able to pull BNB's price to a lower trading level. As the bulls were not able to sustain the selling pressure, the price of BNB continued plummeting.
The bullish investors expected that they will be able to launch a strong buying rally on November 9 but it did not happen. The selling momentum kept on building and soon, the selling spree gained more strength.
The price of BNB kept falling deeper and soon, it was below the $300 level. The selling spree did not end there and continued on November 9 as well.
The selling pressure kept on building and as a result, BNB lost a tremendous amount of value. By the end of November 9, BNB's trading price had plummeted close to $258 (strong support level).
Bulls Purchased the Dip
Things changed on November 10 as BNB's trading price picked up the pace of moving upwards. The bulls started buying the dip as BNB came close to the strong support level.
The bulls aggressively bought BNB to push its price all the way close to $300 but they failed to hit and cross the level. The bears stopped the bulls from going any further at 20-day EMA ($295).
It suggests that the sentiments of the investors were no longer positive. Instead, the market crash due to the FTX collapse forced the sentiments into bearish territory.
As the bulls failed to retake the 20-day EMA, it shifted from being the strong support level to the strong resistance level.
Future of BNB
For now, it may seem that BNB is in bearish territory but the situation may change significantly for BNB in near future.
This is because Binance has been expanding its business and influence all over the world. The exchange has recently expanded its business to Abu Dhabi and other parts of the UAE.
It means that the exchange is increasing its user base across the globe, allowing it to offer BNB to more users.