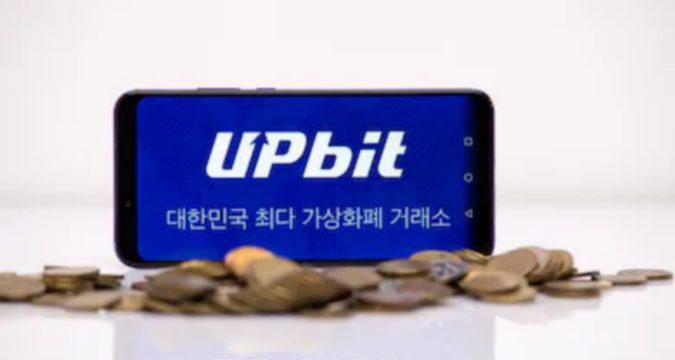 As malicious activities conducted by fraudsters in the cryptocurrency industry have risen high, cryptocurrency exchanges have started adopting new measures to ramp up the level of security on their trading platforms. Upbit, a major cryptocurrency exchange based in South Korea has introduced a new restriction on its platform in the form of a limited 24-hour cryptocurrency withdrawal delay. Reportedly, the cryptocurrency exchange has taken this move in a bid to tackle illegal activities carried out by malicious actors and fraudsters.
Users of the Upbit crypto exchange will now have to wait for 24 hours to withdraw digital assets after making cash deposits in Korean fiat currency. This restriction of cryptocurrency withdrawal delay will come into effect from the 28th of November.
As per an announcement made today, the cryptocurrency exchange clarified that this restriction will only be imposed on those users who exchange their cash deposits with cryptocurrencies. It will not be applicable to those who make deposits in cryptocurrencies and then make withdrawal requests for Korean Won (KRW) or crypto assets. These users will be allowed to make withdrawals within the time frame of 24 hours as no restriction or time limit has been imposed upon the withdrawals of Korean Won, the exchange mentioned in the announcement.
While on the other hand, those for whom this crypto withdrawal delay restriction has been introduced will need to follow it. If users have made a deposit using Korean Won he or she will be required to wait for the next 24 hours in order to post a withdrawal request. They won't be able to withdraw funds immediately right after the deposit. While explaining the rules of the 24-hour withdrawal delay restriction further, the cryptocurrency exchange said in a notice issued on November 27:
"Even if a member with a balance of 0 won in the Upbit account deposits 1 million won and requests withdrawal of digital assets worth 1 million won before 24 hours, the withdrawal is not possible. However, after 24 hours of deposit, you can withdraw digital assets worth 1 million won at the time of withdrawal application without such restrictions."
The crypto exchange said that this move will help the company in dealing with malicious activities and to prevent damages caused by financial frauds. Upbit will be able to block these frauds in advance. Commenting on this newly-introduced restriction, a spokesperson from the Upbit exchange said that they are planning on developing a trustworthy cryptocurrency investment environment for users. The spokesperson said that they will do so by extending preventive measures constantly and by ramping up the level of security on the trading platform.