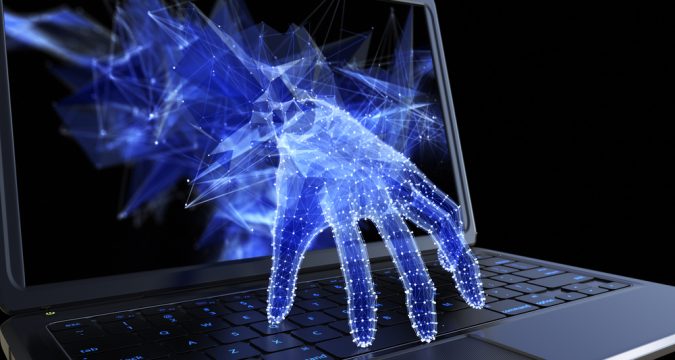 There has been an increase in the number of Bitcoin scammers and they have launched a number of attacks across the world. However, governments are also catching up with these scammers and have improved their enforcement scope. They are doing their best to bring some of these scammers to justice and in the most recent crackdown effort, a member of a ransomware was caught and sentenced. A British citizen, the gang member of a ransomware group, confessed to the role he had played in it. According to a report, a guilty plea was secured by the U.S. Department of Justice (DoJ) from Nathan Wyatt. 
He confessed to being a part of the notorious ransomware group known as 'The Dark Overlord'. This group has managed to make quite a name for itself. They reportedly stole files and information from companies and individuals in the United States and demanded anywhere between $75,000 and $300,000 of Bitcoin in exchange. It was reported by Bleeping Computer in 2017 that several high profile organizations had been compromised by the gang, which included streaming giant Netlfix. The report also disclosed that the gang had tried to extort Netflix, but the streaming giant had been uncooperative in this regard.
In order to show that they were serious, the gang had released an episode of 'Orange Is the New Black', HBO's popular comedy series. As far as Wyatt is concerned, he played the role of a customer service operator for the gang. He got in touch with victims via email and phone for demanding the ransom after they had conducted the attacks successfully. The DOJ disclosed that in some of the cases, Wyatt had even threatened to send victims' sensitive and personal information to their family members. Even though the ransomware gang had first gained notoriety back in 2015, Wyatt's work with them was cut short.
Authorities used his phone for tracking him down and he was eventually arrested in the U.K. in 2017. He was extradited by the British authorities shortly, so he could be questioned about his crimes on American soil. According to reports, he pled guilty on Monday and he also accepted size counts, including conspiracy to commit aggravated identity theft and computer fraud. Even though it is unclear if he was given any jail terms, a restitution bill of $1.5 million was imposed. Wyatt is the latest mastermind to be arrested for involvements in a tech company.
In July, it was reported that the house of 17-year-old Ian Clark was raided by the Secret Service, Internal Revenue Service, and the Federal Bureau of Investigation. He was reportedly behind the hack of the social media platform, Twitter. The news was confirmed by a Hillsborough State Attorney, Andrew Warren. He explained that they had made 30 felony charges against the teen, which include identity theft, communications fraud, and hacking. While Warren didn't disclose if Clark had any other accomplices, the authorities had arrested another teenager this month. According to reports, he could be the mastermind of the whole attack.