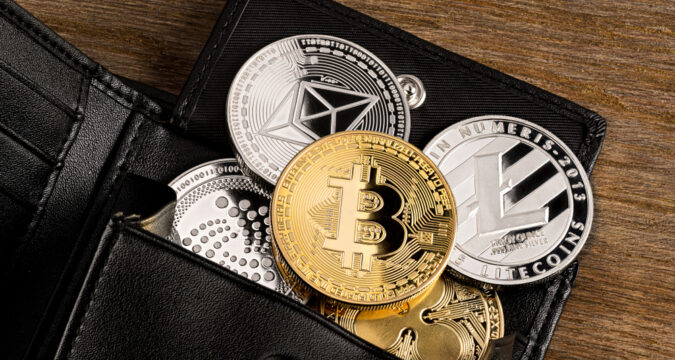 U.S. Senator Cynthia Lummis has advised people to invest in Bitcoin in order to ensure future security.  She believes that the dollar is bound to devalue and that occurrence cannot be controlled.
The United States Senator, Cynthia Lummis, suggested people invest their savings into buying Bitcoin. She contemplates that Bitcoin can help people in their retirement days and secure their future. In her opinion, the value of U.S. dollar value will keep on declining as Congress has flooded the economy with trillions of dollars.
While talking at the CNBC Financial Advisor Summit on Tuesday, the U.S. Senator, Cynthia stressed the importance of investing in Bitcoin. The interviewer asked her about the future of cryptocurrency and how the world is likely to evolve with the introduction of Bitcoin. To which, her response was that she would want cryptocurrency, such as Bitcoin to be treated as an asset. The benefits of investing in Bitcoin will be far-reaching. Investing in Bitcoin today will benefit future generations of people and make their old age more comfortable. The new world belongs to Bitcoin.  The Senator wants that retirement funds should also consist of Bitcoin and other valuable cryptocurrencies.
Another Senator, who hails from Wyoming also shared similar views. She said that people should invest in safe cryptocurrencies, especially those that meet the conditions stipulated by Anti- Money Laundering Act and The Bank Secrecy Act.
Additionally, Senator Lummis herself is also investing in Bitcoin. She currently holds five Bitcoin and bought her first Bitcoin with $330. When asked about her preference in cryptocurrency, she responded that at the moment she is in the process of understanding. However, her favorite one is Bitcoin. She went on to clarify that regardless of her preference, it does not mean that Ethereum is not equally valuable. People should explore the world of cryptocurrencies to see what works for them.
She advises that there should be diverseness in investment. To bring that about, people should venture into investing in virtual currency. She thinks there is a lot of risks involved in just investing in dollars. In the prevailing situation, the dollar is bound to devalue in the coming times. This is more likely to happen in view of the fact that the U.S government immersing the economy with dollars. To prevent risking it all Bitcoin investment should be considered. Retired people cannot risk losing all their hard-earned savings. It is the need of the hour to make sensible decisions by studying the cryptocurrency benefits.
She maintains that one of the most powerful investments in the coming days would be cryptocurrency. Therefore, everyone should invest at least some of their savings into the cryptocurrency of their choice.