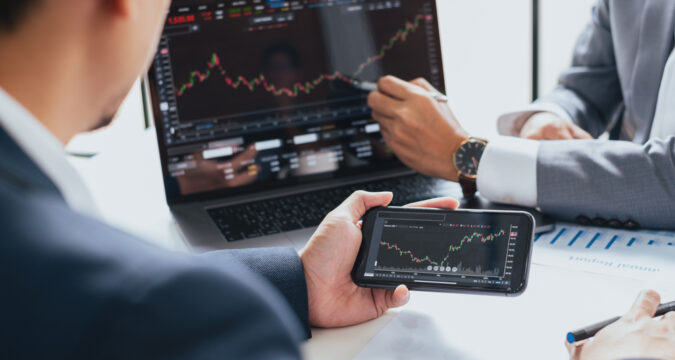 On Tuesday, there was a more than 2% increase in the major index of Wall Street, as investors bought shares of energy companies and megacap growth firms. Last week, the stock market had taken a hit over concerns about a global economic slowdown.
Major Indexes Gain
There was a gain in all 11 of the major sectors of the S&P 500 index, as there was a broad rebound in stocks. The benchmark index had recorded its biggest weekly decline last week seen since March 2020. Investors are trying to figure out how far stocks will decline, as they consider the risks to the economy of the aggressive measures that the Federal Reserve is taking for bringing the soaring inflation under control.
Earlier this month, the S&P 500 had recorded a more than 20% decline from its all-time high back in January, which was in accordance with the definition of a bear market. Market analysts said that there would be more volatility, as it will take time for the bottoming process to end. But, they stated that investor interest was certainly a positive indicator.
There was a 2.15% rise in the Dow Jones Industrial Average, as it grew by 641.47 points to reach 30,530.25. A 2.45% increase was recorded in the S&P 500 index, as it climbed by 89.95 points to reach 3,764.79. The Nasdaq Composite also added 2.51%, or 270.95 points to reach 11,069.30.
Company Performances
The top-gaining sector of the S&P 500 index this year has been energy and it saw a rise of 5.1%, after declining last week. There was at least a 1% gain in each sector of the index. As far as individual performances are concerned, mega-cap stocks, such as Microsoft Corp., Tesla Inc., and Apple Inc., all recorded solid gains.
They were the ones that gave the index the biggest individual boost, as Microsoft jumped by 2.5%, Tesla climbed by 9.4% and Apple gained 3.3%. There was a 2% increase in the shares of Kellogg Co. after the breakfast cereal maker announced that it was going to divide into three companies. A 7.9% increase was also recorded in shares of Spirit Airlines after JetBlue Airways made a better bid for the carrier.
Recession Possibilities
Last week, the Federal Reserve had hiked its interest rate by the biggest percentage seen in more than a quarter of a century for battling inflation. Investors are now keeping an eye on the testimony of Fed Chairman Jerome Powell, who will appear before the US Senate Banking Committee. They are looking for clues about interest rate hikes in the future and views on the economy.
According to Goldman Sachs, there is now a 30% possibility that the US economy may dip into a recession in the next year. The forecast had previously been at 15%, so the possibility has arisen. Market analysts said that investors were trying to figure out how aggressive the monetary policy will be, but this is not possible for now. This is because it all depends on how the inflation story will unfold.