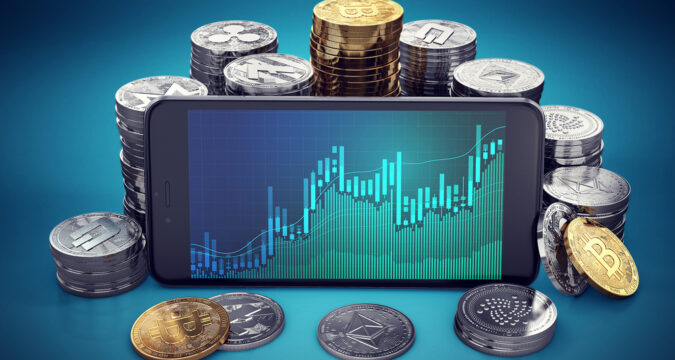 What makes crypto a unique form of money than normal money is its ability to transact money through peer-to-peer. That is why every crypto transaction is instant and robust and is not subject to a charging fee by any third parties. A holder of crypto can send crypto funds to anyone living anywhere within a split second. Interestingly no prior permissions are required for someone to either send or receive crypto funds. This gives exclusive ownership, control, and supervision to a person holding cryptocurrencies. So the responsibility of securing your crypto funds is also yours.
Digital Wallets – The Security Vault of Crypto
We all know that every branch of a bank has a vault where it stores the money. Similarly, for storing cryptocurrencies, there are wallets which are known as "digital wallets". These digital wallets come in various kinds but the most prominent ones are software wallets, hardware wallets, paper wallets, and web wallets. The purpose of all types of digital wallets is the same i.e. provide crypto custodial and security services.
Crypto Pros & Cons
The Crypto economy is continuously boosting for the past many years. It has surged for several thousands of percent in this time. While Bitcoin remains the lead coin by value and market capital, yet similarly other crypto coins too saw immense growth. Interestingly, the whole world realized that crypto is the future of currency and they have to own it for future times. But along with the crypto economy boost, crypto crimes were also increasing. The criminals were aware that crypto is something on which they can put their hands. In addition, they knew that most of the time they will be untraceable because a concrete system for preventing crypto crimes is still lacking.
Criminals have multiple choices. They can hit a crypto owner through its exchange, defrauding the owner-director or even hacking into their digital wallets. Since the responsibility of saving crypto coins is primarily of the owner therefore the owner should be more concerned about security. This is why choosing the best digital wallets is the key to ensure the security of your crypto funds.
Things To Consider After Owning A Digital Wallet
When you have digital wallet software installed on any of your devices, you are required to set up a pin code-protected passcode. Usually, the pin is comprised of numeric but in order to make it stronger, you should apply special characters and letters. The stronger the password – the difficult it would be for anyone to break into and steal your funds.
Secondly, it is always better to have two types of wallets i.e. software and hardware wallets. Software wallets are good and provide top-notch protection. However, they require an internet connection to access the wallet. So there is a slight chance that it can be hacked into because of the internet. But to be on the safe side, it is important that software wallets are used for executing emergency transactions. For instance, a person can put meager crypto funds in this wallet in order for him to minimize the chances of theft and loss.
Thirdly, hardware wallets are usually maintained for storing huge amounts of crypto funds. The good thing about hardware wallets is that they are offline and this is why they are called "Cold Wallets". Like any other wallet, they too require a passcode to grant access. The chances of getting hack in the hardware wallets are almost none. Big companies and high-profile crypto investors use this wallet simultaneously with the software wallets. There is another kind of wallet which are provided to a customer by his or her crypto trading firm. Although they too provide high security it has been seen that they too have been breached a lot in the past.
Soft Reminder
So even if you are able to prevent any hackers to breach your digital wallet, yet there is another fear. This fear relates to the person with the passcode which means you, yourself. When you are setting up the pin code, it is highly important that you should back up your passcode key somewhere. Saving the key in a file and then storing it at iCloud or other storing platforms could be very helpful. In the event you have lost the key, then it is impossible for you to access your crypto funds. If you haven't done so, then do it now and show responsibility.