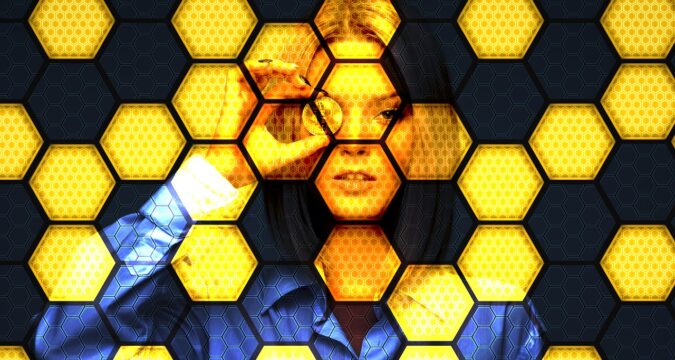 As per the latest reports, the latest entity that has been attracted by the non-fungible token (NFT) industry is Aphex Twin. Aphex Twin is known for being a legend in the electronic music industry and has amassed a lot of fan following since its foundation.
The real name of the artists that represent Aphex Twin is Richard James and he is the one who has recently become part of the NFT world. It was on Saturday, March 13, when James announced that he was going to become part of the NFT industry.
He revealed to all his fans, the cryptocurrency community, and the NFT enthusiasts that he has launched his own NFT. James confirmed to all the viewers and enthusiasts that his NFT has been launched through a famous NFT platform known as "Foundation".
Following the announcement of James' NFT, the NFT platform "Foundation" has made a huge revelation for the NFT enthusiasts. The platform has made an announcement through its web page that the NFT launched by James has been an auction for a huge price.
As per the platform, the auctioned price of the NFT was paid through a major cryptocurrency. As per sources, the price for the auctioned NFT was paid in Ethereum (ETH) and the winner paid 72 ETH for the NFT. That 72 NFT figure translates to $127,917 at the time of publishing.
As for the details around the non-fungible token (NFT) shared by the artist, the title of the NFT is "/Afx/weirdcode". The NFT that James has launched and auctioned appears to be an animated as well as the defective version of his own face. In the background, James has added one of the audio titles that is one of the prominent productions from Aphex Twin.
According to the viewers and the enthusiasts, the NFT launched by James seems to bring back the old memories of one of the famous music videos. The music video that the majority of the followers of Aphex Twins' fans have referred to was released back in 1995. The music video was part of the Aphex Twins' produced album that was titled "I Care Because You Do".
Aphex Twins has also announced that he will not be keeping all the money raised from the auction all to himself. Part of the funds raised through the auction of the particular NFT would be dedicated to charities and environmental initiatives.
Coincidently, the announcement of the NFT launch by Aphex Twins was made the same day as another punk music band from Russia launched its NFT. The Russian band "Pussy Riot" had also announced the launch of its NFT for the new album through the Foundation platform.
According to Foundation, the NFT for the Pussy Riot's band "Panic Attack" is still up for sale at the auction.