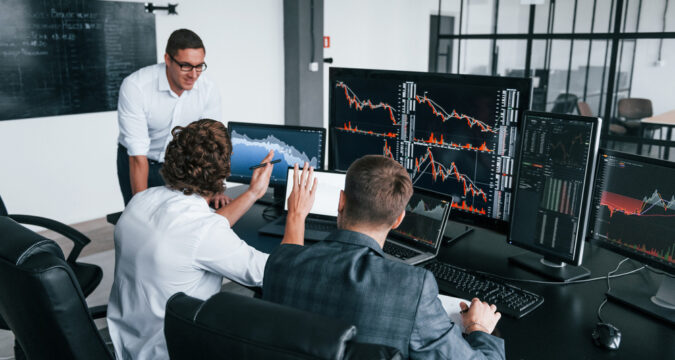 As the cryptocurrency industry continues growing larger and gains more exposure, it has started making its presence known in several ways. When it comes to popularize anything or bring crowds to a service, the best way is to do it through advertisements.
It seems that the FTX cryptocurrency exchange has adopted the same strategy but it has decided to do it in a very expensive manner. Reports have started coming in that the cryptocurrency exchange FTX has recently brought Gisele Bundchen and Tom Brady onboard.
The exchange has announced that it has launched a new commercial for its popularization and both, Bundchen and Brady starred in it. The commercial was reportedly released by the FTX exchange on Wednesday, September 8, 2021. According to the exchange, the title of the advertisement was "FTX. You in?"
The exchange has announced that it is going to be an entire campaign that they have signed both celebrities for. The United States affiliate for the FTX exchange has announced that they will be investing a total of $20 million for the particular campaign.
The information was shared by the Wall Street Journal on Wednesday, September 8, 2021. In the report, it was revealed that the campaign has already begun on Thursday, September 9, 2021.
The campaign was reportedly launched at the kickoff game of the National Football League season, where the Dallas and Tampa Bay teams collided with each other. According to sources, the campaign will broadcast during the National Football League (NFL) breaks.
It has been confirmed that the campaign will go on throughout the month of October. The exchange has also adopted other digital components for advertisements throughout the NFL in the month of September and October.
In the advertisement, the first entry is by Bundchen where is can be seen talking to Brady. The small conversation goes on between the two and she shows Brady her phone. After showing Brady something on her phone, she asks him if he is in and Brady says he is and suggests calling everyone.
Then, the pair goes ahead and starts ringing their friends and acquaintances who all come aboard stating that they are in. In the end, Brady calls one of the fans of the New England Patriots and tells him he is into FTX, asking him if he is in.
It was back in June when both stars had confirmed that they had come aboard with the FTX exchange for its promotion. However, it was not revealed at that time as to how much the exchange was willing to invest in the campaign.
From the looks of it, the exchange is ready to invest a quite handsome amount in order to get superstars on board, and have them advertise their services and products.