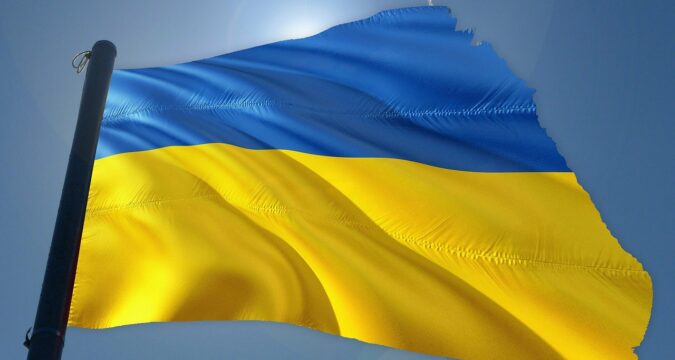 Airbnb recently disclosed that it is interested in supporting cryptocurrency. The company also announced that it would provide housing to about 100,000 refugees from Ukraine. The European Union had stated earlier that approximately four million people are expected to leave Ukraine because of Russia's invasion of the country. Brian Chesky, the chief executive of Airbnb, discussed cryptocurrency, along with the efforts of his company to assist the refugees from Ukraine. According to the Airbnb website, it has about 6 million active listings all over the world and has partnered with 4 million hosts.
Approximately 100,000 towns and cities have Airbnb listings. Chesky was questioned if the company offers support for crypto payments because there are some people in Ukraine who are trying to take payments in this form because of the Russian invasion. He said that the company is in support of crypto and he himself regards it as an interesting technology. He added that he had gone on Twitter in the beginning of the year and asked what Airbnb should launch in 2022, if they can. The primary response had been crypto payments, due to which they had formed a team to explore this option.
The CEO did add that the company did not have any announcement to make about crypto payments as yet, but said that they were considering this option, especially in light of the ongoing Ukraine crisis. He also noted that it was unlikely that they would be able to implement something crypto related that quickly.Chesky said that their current focus was providing housing to any Ukrainian refugees and they had already mobilized a team for doing so. However, this interest in crypto is certainly not new for Airbnb and it has been thinking about it for quite a while.
Last year in November, the company had filed a prospectus with the US Securities and Exchange Commission (SEC). Here, the company had named crypto and blockchain as some of the technologies it was considering. On Monday, the company had announced that it would offer free temporary housing to 100,000 Ukraine refugees. According to the numbers provided by the United Nations (UN), around 600,000 have already fled Ukraine after the beginning of the Russian invasion. The European Union has estimated that about 4 million people will try to leave the country because of the Russian attack.
The CEO of Airbnb elaborated that they had gotten in touch with governments of Romania, Hungary, Germany and Poland. He added that they had also contacted countries west of them as well in order to offer their assistance. He shared that they had been contacting their hosts and had also managed to secure funding that would help them in housing 100,000 refugees. He said that they could house as many refugees as the number of hosts they have. The Russian invasion of Ukraine has now been ongoing for eight days and there does not seem to be an end in sight. So far, any attempt at peace talks has failed.