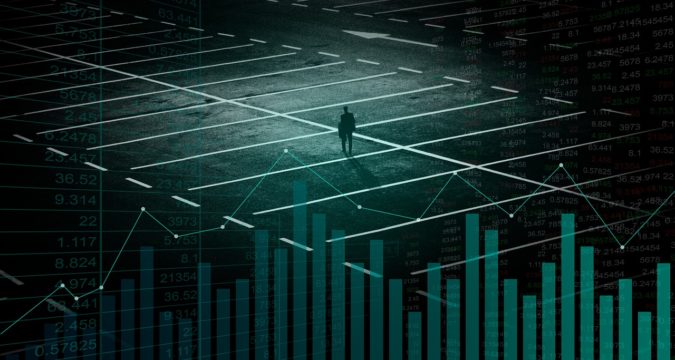 Last week, Bitcoin's performance had been unexpected, to say the least. Industry insiders had been ready to celebrate the pioneer cryptocurrency reaching a new all-time high value, but were shocked when its price plummeted instead. An investment expert, Mark Mobius directed his criticism towards those who focus significantly on market forecasts and analysis. A financial expert, Mobius oversees an asset management firm based in London called Mobius Capital Partners LLP, which is focused on emerging markets. Talking to the London Financial News, he said that analyzing Bitcoin and its price was worthless because the crypto doesn't really follow any pattern. 
Mobius compared Bitcoin to a poker game and said that the cryptocurrency's price is susceptible to changes because of rumors and speculation. He went on to say that most of the predictions made regarding price don't use accurate information. He claimed that the forecast models that are used for other assets don't really work for Bitcoin. In a way, the financial expert is not really wrong. Bitcoin is undoubtedly a speculative asset and most of the price predictions made are connected to how people view it. Moreover, it is extremely difficult to predict Bitcoin's movements. 
This year, when the coronavirus pandemic hit, many had been prepared for a market rout. Similar to all the other assets in the market, Bitcoin also crashed in the middle of March and its price hit the mid-$3,000 mark. However, it took only two weeks for the asset's price to bounce back and it was once again trading in the $5,000 to $6,000 region. The current market position is another example. In the past week, Bitcoin had been gaining steadily and was expected to exceed the $19,700 mark for the first time since its 2017 bull run. However, even though the asset reached the $19,400 mark on Wednesday, it was unable to maintain its momentum.
The asset's price plummeted on Thursday and since then, it has been struggling to go past the $17,000 mark. However, Mobius's assertion that Bitcoin's price is not related to any reliable metric is not true. There are a number of factors that have contributed to the price rally this year. From institutional appeal to increased adoption from millennials and integration with payment giant PayPal, Bitcoin has proven to be quite functional, as a hedge against market uncertainty and a reliable payment method. Therefore, its price has been appreciating throughout the year. 
An increase in exposure is bound to result in mass adoption. Eventually, there will be further appreciation in the cryptocurrency's price, which could lead to more investors in the market. Even though the asset may remain unpredictable, it has shown that it does conform to some norms. Despite the well-documented volatility of Bitcoin, a lot of people still compare it with other assets in the market. It is compared with gold, stocks, government bonds, and oil, but the fact is that the cryptocurrency has managed to deliver much higher returns than any other asset this year.