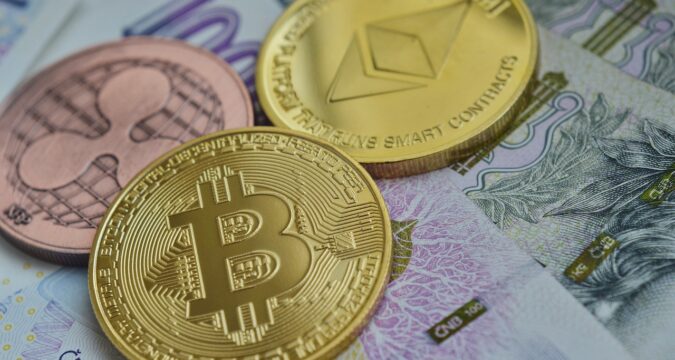 For a while, the cryptocurrency industry has been living in the winter. Almost every cryptocurrency has found itself shivering as the winter is showing no signs of leaving any time sooner.
Even Bitcoin has ended up taking huge pressure from the constant downtrend since the beginning of 2022. The overall valuation of the crypto-verse dipped from its all-time high of $2.7 trillion to its lowest of around $500 in the month of June.
Bitcoin is experiencing a Pullback
While the rest of the cryptocurrencies continue experiencing pressure, Bitcoin has decided to move the other way. Bitcoin has reportedly started pulling back from the lowest price it hit since 2018.
Bitcoin had managed to hit an all-time high of $68,000 in November of 2021 and had dipped to $18,000 in the month of June 2022. Finally, Bitcoin has started making a comeback and it has started experiencing a rebound from the $18,000 price.
Now, the price of Bitcoin is hovering around the $21,000 price and it is being expected that its price will eventually move higher.
Bitcoin is Gaining Value
The statistics show that Bitcoin has started moving into the higher zone after visiting the strong support zone. It was the middle of June when Bitcoin hit an extremely low trading price and the predictions were looking bad.
As per the analysts, the trading price of Bitcoin was expected to dip to around $11,000. However, it recovered from such sentiments and predictions, only to experience a high trend.
Now, is hovering within the support zone, where the support price is $16,000 and the resistance price is $21,000. As Bitcoin is over $21,000, then it means that it is demonstrating a stronger performance and its value is gaining more weight.
If Bitcoin stays above the $21,000 mark, then its support zone will elevate to $19,000, while the resistance zone will remain the same. It would suggest that the volatility percentage is narrowing down and more investors are finding stability in the trading price of Bitcoin around $21,000.
Possible Gains for Bitcoin
Despite showing a high trend, Bitcoin is still not out of the difficult times. It has to do more than hit and hover around $21,000 to gain the trust of more investors.
If the bulls want it to become a safe investment for the investors, then they will need to form a strong rally. They will need to push Bitcoin over the $25,000 fence. This will boost the investors' confidence in the bullish trend of Bitcoin.
They may start putting in more effort and it may result in pushing Bitcoin over the particular benchmark. If that happens, then Bitcoin will have an opportunity to cross the $25,000 mark and make a run for the $30,000 price.