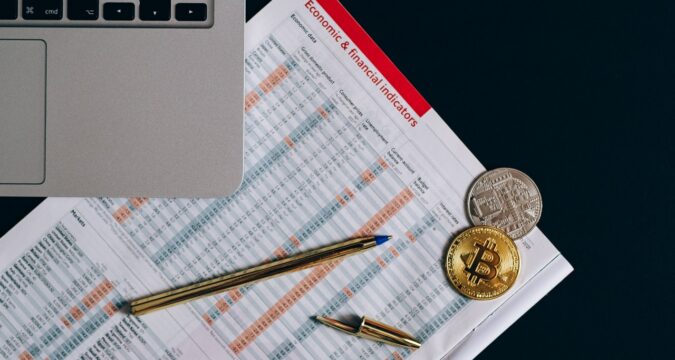 It was on February 28, when the price of Bitcoin was at a low of $37,879.89 per Bitcoin (BTC). However, the situation for Bitcoin seems to have undergone a significant change in the past 24-hours. The bulls have reportedly joined hands in the past 24-hours, and have formed a 6.77% rally. This has helped push the price of Bitcoin to $43,930.88 per BTC.
General Perception about Bitcoin
While the cryptocurrency sector is still a bit reluctant to go all-out investing in Bitcoin, the bulls seem to be trusting in Bitcoin's potential as always. It has taken Bitcoin over a decade to build such a high user base and finally, it has started paying off.
Despite the general market perceptions and Bitcoin being pronounced dead over 300 times, the bulls have never left Bitcoin's side. Even now, the bulls are rallying in favor of Bitcoin and they are the reason more investors would join the bullish train.
The trading volume alongside the market valuation has both started growing higher in value. The volume for Bitcoin trades has surged by 12.47%, while the valuation has surged by 6.77%, elevating the figures to $35,743,099,463 and $830,318,821,559 respectively.
Bulls to Push Bitcoin over $54,982.71
At the moment, the performance scale, the RSI, and even the moving averages are supporting a bullish trend for Bitcoin. The performance for Bitcoin suggests that the ratio of investors with buying interest versus the selling interest is 14:4. This means that there is a much higher number of investors wanting to buy Bitcoin than the ones willing to sell it.
As for the relative strength index, it is currently hovering over line 60, which means that it is traveling within the positive zone. The RSI is also a confirmation that the investors are eager to side with the bulls to support the bullish trend.
Although it is expected that the bears may try and turn the tables over, the bulls may not go down that easy. For now, the bulls have a higher chance of pushing Bitcoin higher than the bears, who are focused on dipping its price.
If the bulls remain strong, then the price of Bitcoin may shoot up to the first resistance benchmark ($46,905.00). At the moment, the bulls are finding it difficult to cross the $44,000 mark, as bears keep selling BTC on rallies. However, the bulls are also buying Bitcoin to keep increasing its value.
If the positive trend lives out for a longer period of time, then Bitcoin may rise to $50,549.51. Bitcoin may hit another high note and if the bulls keep it steady, then the price Bitcoin may hit would be $54,982.71.
If Bitcoin reaches this level, then even the price correction may keep its value over the $40k per BTC benchmark.