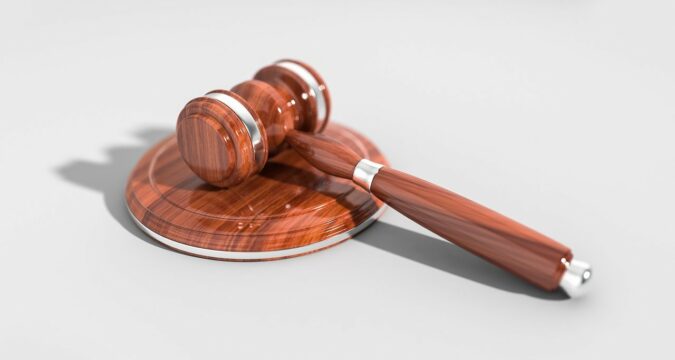 The matter of appeal filed by Alexander Vinnik, who was the operator of BTC-e, has been turned by the French Court of Appeals. Resultantly, Vinnik's sentence has been upheld by the Court. The legal battle has not ended, said the team of attorneys representing Vinnik who also said that they will do whatever it takes to ensure Vinnik's remain in France instead of Greece otherwise there is a possibility that the US will try to seek his extradition.
The French Court of Appeals, which was hearing the infamous case of the operator of BTC-e, Alexander Vinnik, has decided the appeal. Against Vinnik charges of involvement in cybercrimes and engaging in corrupt practices such as money laundering were leveled. During the initial phase of his trial, the court of the first instance decided that Vinnik was guilty as charged and awarded 5 years imprisonment.
Thereafter, an appeal was filed by Vinnik against the order in which he was sentenced to five years in prison. However, the appellate court while deciding the appeal, rejected the appeal and upheld his sentence.
Although his appeal has been rejected, yet his team of attorneys is hopeful that they will be able to obtain favorable order next time. They have now decided to move a cassation appeal. As per French law, cassation appeal is to be filed within a period of 5 days from the passing of judgment in the first appeal.
Vinnik's attorney, Frederic Belot, stated that the appellate court did not consider the true facts and figures. Instead, the Court made the hasty decision which did not provide the grounds for rejection of the appeal. He also added that the appellate court did not at all check the transparency of the trial conducted in the matter of Vinnik. There were certain lacunas and ambiguities in the trial which have skipped the attention of the Court. He said that the case of the prosecution was based on surmises and concealment of facts and the prosecution got away unnoticed.
Belot argued that there is no evidence available with the prosecution that Vinnik was compensated for any alleged bogus transactions. He said that this is why the appellate court dropped the charges against Vinnik concerning extortion of money.
Vinnik's lawyers are of the view that they have to move fast in the case now. They are assuming that Vinnik might be transferred to Greece. If this happens then there is a possibility that the authorities in the US will file an extradition request before the Greece Court. The attorneys will have to make sure that Vinnik remains in France and not transferred to Greece in any manner whatsoever.
Vinnik, who is a Russian national, was arrested from Thessaloniki in 2017 on the charges leveled by the US Authorities. The authorities in the US claimed that Vinnik had embezzled US$ 9 Billion by operating a bogus crypto firm called BTC-e.