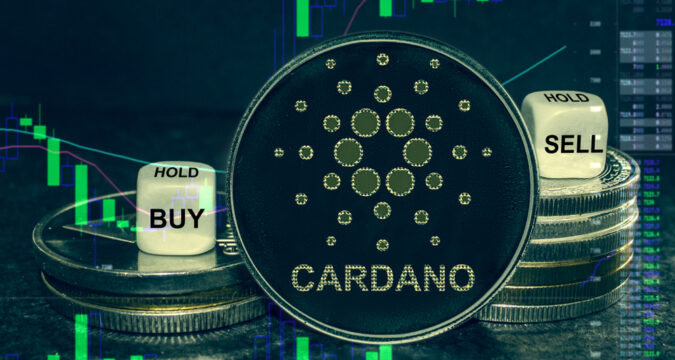 In the past few days, Cardano (ADA) has started experiencing an uptrend and it is expected to grow higher in value. It's been over a week the bulls have been showing off their acquisition power and they have been adding more Cardano to their portfolio than before.
This is a strong indication of a positive trend for Cardano, as the bulls may not lose their sentiments very soon. It was on March 23, when the bulls successfully managed to push the price of Cardano over the $1 mark.
As the bulls pushed the price of Cardano over the overhead resistance, it confirmed that a bullish trend had been launched. For a long time, the bulls had the trend for Cardano under their grip.
As the price of Cardano has grown over the overhead resistance, it has become clear that the bears no longer have control over the trend. The bears have lost their grip over Cardano and now, the bulls are aiming to go for higher gains.
Cardano's Journey to $1.60
The current trading price of the ADA/USDT pair is $1.13 per ADA. The analysis shows that the next price target the bulls have on their agenda is $1.26. The bulls may exert a lot of buying pressure in order to achieve a particular mark.
However, the bears may attempt to stall the rally by constant selling attacks against the bulls. If the bulls do not lose their ground to the bears and keep acquiring Cardano, then the situation may keep getting clearer for the bulls.
Even the RSI and the moving averages are supporting the positive trend for Cardano. This is going to prove extremely promising for the bulls as they can continue buying more Cardano, elevating its demand in the process.
As Cardano becomes more eye-catching, more investors would want to add their investments to it. This would help elevate the price of Cardano to a higher mark in the upcoming days. Although the $1.26 per ADA would be a very difficult milestone for the bulls to cross as the bears may defend it with a strong selling force.
As the bulls continue gaining more ground, the price of Cardano may grow all the way up to the next high resistance mark. At the time of writing, the major resistance mark for Cardano is $1.60 per ADA.
If Cardano Rebounds Off $1.26
For now, the data suggests that the bulls may succeed in pushing Cardano all the way up to $1.26 per ADA. However, the bears may place huge obstacles against the bulls with their strong selling power. If the bulls lose to the bears, then they may push ADA's price below $1.10.
If the selling pressure of the bears continues rising, then the price of Cardano may end up falling below $1 per ADA.