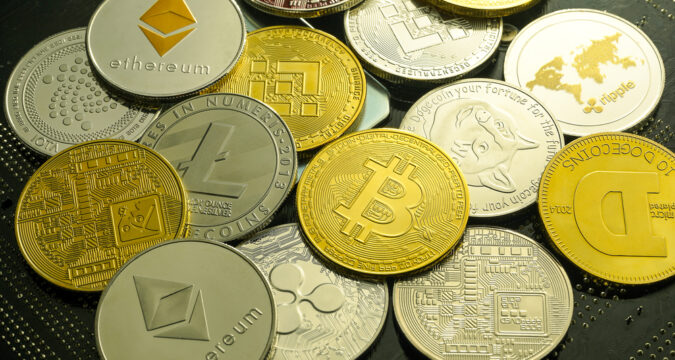 Prominent crypto lender Celsius Network has reportedly sought the services of restructuring attorneys. It has reached out to Akin Gump Strauss Hauer & Feld LLP for assisting the lender with the financial troubles it is currently facing.
The Need for Restructuring Attorneys
On Sunday night, the struggles of Celsius Network intensified when the company shocked the market with its announcement of hitting pause on its services of withdrawals, swaps and transfers. The statement from the crypto lender said that the extreme market conditions had driven it to make this decision.
A report from the Wall Street Journal said that Celsius was exploring all financial options at its disposal from investors, but also disclosed that it would not hesitate in trying other options like financial restructuring.
Celsius' Background and Valuation
The current valuation of Celsius Network is approximately $3.5 billion. Last year in November, the company had conducted a Series B funding round in which it was able to raise about $750 million to reach this value. The crypto market had already been suffering after the Terra collapse and the announcement from Celsius Network about halting withdrawals sent it into a frenzy.
Before the company hit pause, it said that its user base had expanded to about 1.7 million users. Moreover, Celsius Network also claimed that it was offering about 18% yields on the deposits from clients. The total assets under management of the company as of May 17th, 2022 was around $11.8 billion.
Unfortunately, the decentralized finance (DeFi) sector is also struggling because of the bear market conditions in the overall crypto market. The TerraUSD crash seems to have had the most impact on the DeFi sector because a lot of platforms had been exposed to the stablecoin in question. Even Celsius had been one of the companies, although it said that it was relatively unaffected by the crash. However, Celsius is facing liquidity issues, as investors have become concerned about their funds.
Halt in Withdrawals Takes its Toll
48 hours after the Celsius Network announced it was pausing withdrawals and transfers between accounts, it took to Twitter for reassuring its clients. The company said that it was doing everything possible to get things back to normal. The company said that they would share all relevant information at an appropriate time and were acting in the interest of their community.
After the tweet, there was a drop in the CEL token of the platform, as it hit lows of about $0.31. Even though most of the crypto market is trading in the red these days, the CEL token topped the list of the worst performing ones for the day. The token had plunged by 70% after the announcement of the company regarding its withdrawals.
But, the token rallied once more to move up the $1 mark after the statement from the company. Unfortunately, it was not able to sustain the gains and had declined once more to $0.645, which was a slight gain from earlier.