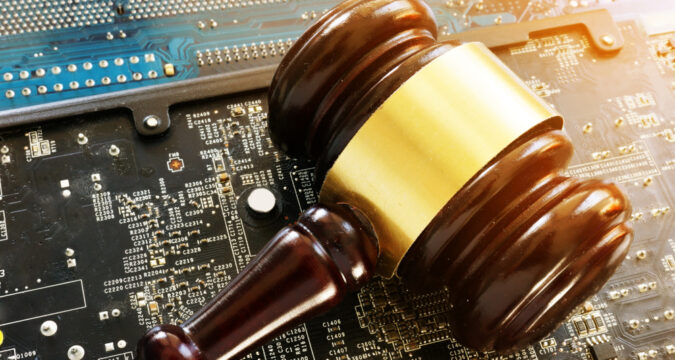 A High Court in China has passed a judgment over the issue of crypto in which the High Court has come to the conclusion that neither the virtual assets are backed by any law nor they have any legal status in the country therefore crypto trading is potentially risky and not suitable for public investment.
An apex court in the Shandong province of China has issued a statement for public notice. In this statement, the High Court has made the public aware that virtual currencies are not good investment vehicles. The Court explained that virtual assets are neither backed by any law nor they are protected under any legal status. In these circumstances, people engaging with crypto trading are exposing themselves to potentially harmful risks. The risks would lead them to suffer monetary loss if they would decide to invest. 
The statement stemmed from a case that was recently decided by the respective High Court in Shandong. It was a case brought up by a Chinese investor who had invested approximately US$ 11,000 into virtual currencies in 2017. The plaintiff told the court that one of his friends insisted that the plaintiff should invest in crypto. On the insistence of his friend, the plaintiff invested an amount of 70 K Yuan into multiple cryptocurrencies. However, as per the Government Policy, the People's Bank of China imposed a ban upon crypto. Under the ban, all the banks in China were restricted to render any services for crypto and restricted their operations to fiat-based only. Resultantly, his account was suspended because of the ban and he failed to do anything with his crypto funds.
The plaintiff in the case claimed that he was being defrauded. However, the trial court, which heard the lawsuit filed by the plaintiff denied the allegation. Instead, the court passed the final judgment noting that cryptocurrency trading lacks legal status as well as there is no low on the subject. The plaintiff then filed an appeal against the trial court's order before the High Court. However, again the appeal was dismissed by the High Court. The Court then upheld the earlier judgment and granted no relief to the plaintiff/appellant. 
Apparently, the present judgment is in conflict with the previous rulings on the subject. For example, in a case, a High Court in China had earlier observed that Bitcoin is backed by law. This particular judgment was penned down in May 2020. However, there is a genuine contradiction between the two judgments. Firstly, Bitcoin is a "virtual currency" and secondly, in one judgment the Court is accepting that Bitcoin has legal backing. While in the other judgment, the Court is saying that no virtual currency has any legal cover.
There is still a big confusion in China with regard to cryptocurrencies and their legal statuses.