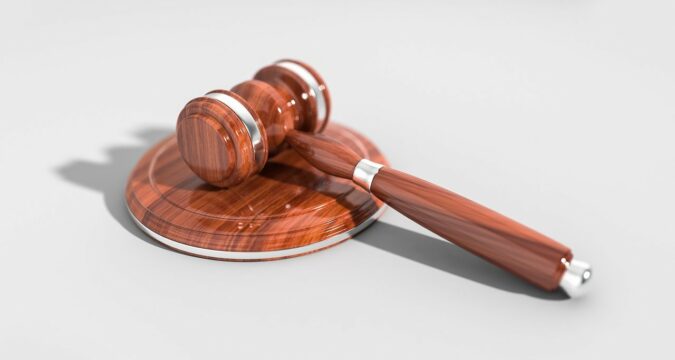 It is part of crypto scammers' nefarious designs using names of popular figures for luring victims into their traps for stealing their money. Most recently, the name of Steve Wozniak, the co-founder of Apple Inc., was used by a scammer. The scammer was using Wozniak's name for falsely promoting a "Bitcoin giveaway" scheme at the platform of famous, Youtube.
Learning about his name being misused for scamming people, Wozniak invoked the jurisdiction of the Court by filing a lawsuit. However, while lodging the suit against the scammer, Wozniak also made "Youtube" a part of the suit as one of the defendants. Indirectly, Wozniak raised an allegation against Google LLC in the lawsuit. He alleged that Google, who is the owner of Youtube, has been allowing the scammer to use his name as well as image.
Wozniak argued that it was Youtube's and Google's duty to ensure that scammer should have been stopped in the first place.
As per the court filing, it was noticed that several crypto fraud promotions have been running on the famous Youtube. These false promotions have been promoted in the form of video content in which names of known personalities have been used. The aim of the scammers is to show the public that their schemes are legitimate and backed by known personalities. Similarly, with the same object of defrauding people, Steve Wozniak's name was used in one of the "Bitcoin giveaway" schemes on Youtube. The persons behind running the particular Youtube channel are also using images of Wozniak to give authenticity to their crypto fraud scheme.
In order to stop the scammers using his image and name, Wozniak has filed a lawsuit in Santa Clara County's Superior Court. While filing the suit, Wozniak also named Youtube and Google as two of the defendants. The lawsuit came up for hearing before Superior Court's Judge Sunil R. Kulkarni. On Wednesday, 2nd June 2021, Judge Kulkarni penned down his interim ruling.
The Judge dismissed the lawsuit against both, Youtube and Google on the pretext that they both enjoy the protection of Federal Law. The Court noted that it is not the responsibility of Youtube as to what content has been posted by a user on its platform. However, in case there is content that requires immediate withdrawal, then the aggrieved person should contact Youtube. There is a mechanism provided by Youtube which needs to be followed by an aggrieved person, concluded Judge Kulkarni.
Along with Wozniak's suit, there were 17 more complainants, who had filed similar lawsuits against Youtube and Google in 2020. The complainants alleged that Youtube failed in the fulfillment of its duty towards removing scamming content. In addition, Wozniak also contented that Youtube also earned profits by circulating and viewership of the fraudulent content.
The Court has accordingly given a month's time to Wozniak and other complaints to file amended plaint.