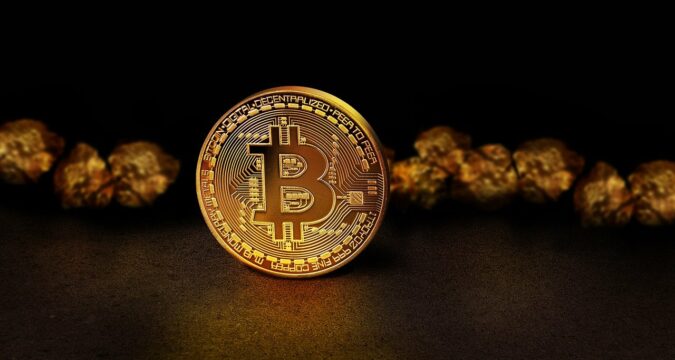 Bitcoin is the gem of overall crypto industry which isn't only leading the industry from the front but also enabling other cryptocurrencies to have their proportionate pieces of surge taken out of its rally. Recently, the overall market cap of entire cryptocurrencies has gone past US$ 2 Trillion once again.
It is said by crypto experts and analysts that the whole crypto industry is directly linked with Bitcoin. They argue that if Bitcoin's performance is positive then subsequently every crypto asset shows positive attitude. However, in case there is negative trending in Bitcoin then this is reflected upon the entire crypto industry negatively.
For instance, the last known Bitcoin's nose dive was in February when Bitcoin's rally was shaken badly. Resultantly, it lost multiple thousands of dollars in the value and simultaneously all cryptocurrencies faced the value reduction. It is therefore suggested that the very existence of crypto industry is due to because of Bitcoin. How Bitcoin performs in the market, has direct impacts upon crypto assets as well as upon the industry as a whole.
The latest boost was provided to Bitcoin's rally by Visa Inc. and PayPal. They both made official announcements of ensuring more crypto adoption and integration of further crypto offerings. This helped Bitcoin to gain more power and regain what it had lost in the latest dip i.e. losing of 100 Billion Dollar market capital. But not only Bitcoin retrieved back lost capital but it went further up allowing Bitcoin to go above US$ 1 Trillion Dollar market cap.
Now the entire crypto industry's market cap has gone over and above US$ 2 Trillion. This is a huge thing particularly because over US$ 1 Trillion belongs to Bitcoin alone. While in the rest of US$ 1 Trillion, at least US$ 422 Billion belongs to five most prominent cryptocurrencies after Bitcoin.
Another very important development that took place in crypto industry was that this 2 Trillion Dollar market surged for 100% in just two months. This is majorly because of mass adoption of cryptocurrencies carried out by global institutional sector. But Bitcoin has been proving itself to be the crown jewel of the crypto industry. It is not only leading the industry but also reshaping the course of crypto industry and sailing all cryptocurrencies along with it.
World leading companies such as Tesla, Microstrategy, Visa Inc., PayPal and others have been investing into Bitcoin. Most recently, Tesla had also decided to accept Bitcoin as payments. While PayPal and Visa Inc. on the road to ensuring that their vendors keep themselves available for accepting crypto as payment. If both are able to do that, then the entire crypto industry will be expanded greatly.
According to crypto experts Bitcoin is the most important and essential part of the well-being of crypto economy.