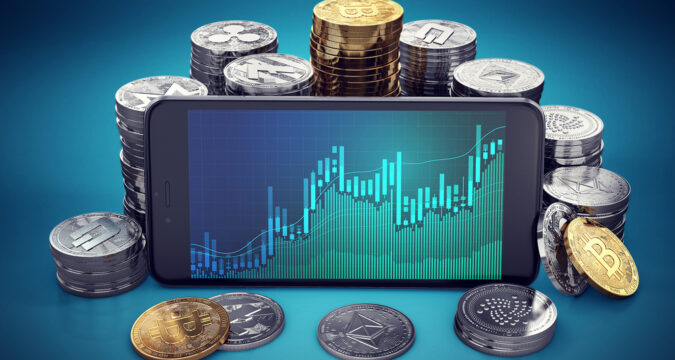 After going public, and since 19 January 2021, the newly NASDAQ registered crypto company, Coinbase, closes its first major acquisition deal with Skew.
The hype i.e. Coinbase was going public, is already over as the crypto company has officially become a NASDAQ registered entity. After going public, the first strategic move by Coinbase was seen recently when the company was seen going after acquiring a data company.
Skew is an entity that owns and controls the globally popular crypto data web page called "skew.com". It has been confirmed that Skew has been completely overtaken in an acquisition by NASDAQ listed company, Coinbase. Before the acquisition, Skew was involved with a variety of global crypto trading companies. These companies engaged Skew for rendering its expert services relating to the completion and preparation of crypto market analytical data.
After going public, this is the first major investment that has been made by Coinbase.
For years, Skew has been playing a major role in the crypto industry by providing data comprising Bitcoin as well as Ethereum. The data has been acquired by crypto firms for determining the market position of trading regarding options, futures, and spots. Two individuals namely Tim Noat and Emmanuel Goh established skew three years back. However, the company earned its reputation and huge popularity in terms of providing of crypto-related data only two years ago.
The overtaken Skew's team was of the view that they are eager to work with Coinbase. They opined that by becoming an absolute part of Coinbase, they could fully implement Skew's vision with the help of Coinbase. They added that because of its acquisition by Coinbase, Skew will be able to simultaneously ensure its long-term success and growth.
It was further suggested by Skew that the doors of opportunities have been opened for Skew and its present team. The team is now more eager and focus than ever before to serve their clients while making advancements towards improved quality production. Skew's present and future clients will see a progressive change in the provision of service due to Coinbase's partnership, said Skew.
In the history, Coinbase has been actively involved in acquiring several prominent crypto businesses. However, Coinbase's pursuit of acquiring business has been growing since 2018, and particularly during the 2019 crypto rally.
In the past three years, Coinbase has effectively taken over more than 6 crypto-related entities. However, out of these acquisitions, only one relating to Neutrino became controversial, and eventually, Coinbase backed out from the acquisition. In between 2018 till 19th January 2021, Coinbase successfully took over companies such as Bison Trails, Distributed Systems, Tagomi, Routefire, and Blockspring.
The money, which had been paid by Coinbase for its recent acquisition of Skew, has not so far been made public. However, even before the acquisition, both entities enjoy healthy business relationships with each other.