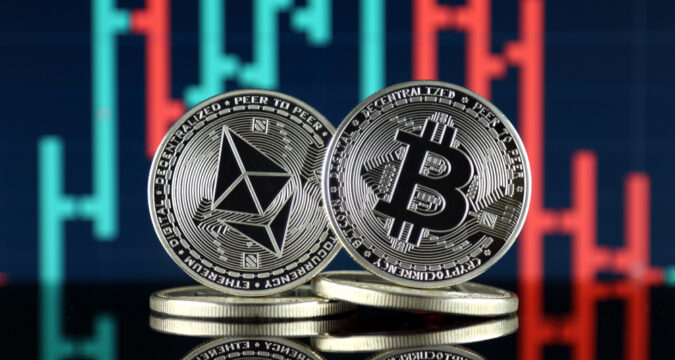 During these uncertain times in the cryptocurrency universe, most investors have their eyes set on either Bitcoin or major altcoins. When talking about the major altcoins, there is only Ethereum (ETH) that comes near Bitcoin.
However, Ethereum's recent price behavior hasn't been much to be appreciated for the reputation of Bitcoin (BTC). You will see that Bitcoin is also traveling within the red zone but the altcoins are traveling in an even worse environment.
With Bitcoin out of their reach, all major and common altcoin observers are eyeing Ethereum. They want to see exactly where Ethereum stands in the current catastrophic situation.
Technical Analysis of Ethereum
At the time of writing, Ethereum is trading at a low of $1,795.21 after gaining a 0.44% growth in the past 24-hours. Given the fact how much ETH has grown from the time of its launch, a mere 0.44% would do nothing to boost the investors' confidence.
It is highly likely Ethereum starts moving into the bearish zone. It may experience a downtrend and may get closer to its key support levels. For now, the first support level for ETH is at $1,700 and the second one on the way would be the $1,500 one.
Despite being impossible to achieve at the moment, the first resistance level for ETH currently stands at $2,200. If a miracle happens and ETH starts moving in the upper zone, then it'll have the opportunity to hit $2,400.
A Look at the Daily Chart
If we look at the candlestick chart for ETH, it will show us a trend that is dwindling. It shows that a particular line is now moving in the descending channel. For over a year, the particular line was responsible for providing resistance and support both to ETH.
The same line has been playing a key role in helping ETH not experience huge drops. Now, it is time for ETH to support the particular line and help it ascend.
If the particular line is pushed over the $2,300 mark and then comes close to $2,400, it would mean that the bulls have the strength to come close to 3,000.
If the bears do not let the bulls win, then the price of ETH may fall below $1,700. If that happens, then in the next few days, ETH may fall within the $1,300 to $1,500 range.
ETH Compared to BTC
The price chart shows that recently, ETH compared to BTC was at 0.065 BTC. Even though the bulls tried hard but it was a waste and ETH fell below the 0.06 price. As of now, ETH hovers around one of the support levels of 0.060 BTC. If it fails to recover, it may dip to 0.055 BTC.
The suggested resistance levels for ETH currently stand at 0.065 BTC and if the bulls are feeling lucky, ETH may go up to 0.070 BTC.