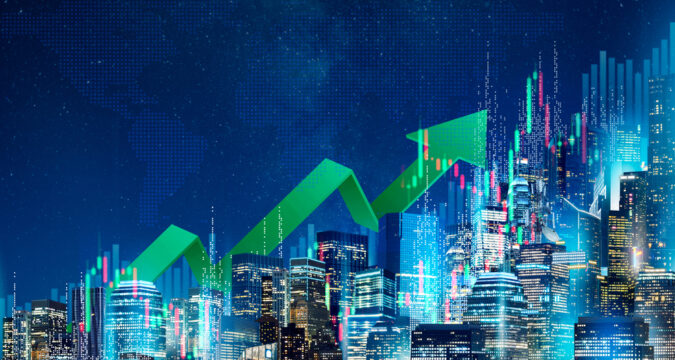 The fund reported to SEC that it has joined hands with Bitcoin and Ethereum trust. The crypto asset manager during his recent interview with Coindesk talked about Digital Large Cap Fund. He said that his "Digital Large Cap Fund" has now been listed on the U.S. SEC as a reported company. The Grayscale digital fund is regulated by the U.S. authorities. Grayscale further added to his statement that he is waiting for three companies to become legal as he has already filed for it.
The Security and Exchange Commission will now require the fund to file quarterly and annual financial statements for every financial year.  The Vice President of legal affairs at 'Grayscale Investments,' Craig Salm said that the top leadership aims to strengthen the crypto investment community with the latest information and report about the recent developments. These are guiding principles adopted by our digital fund.
Slam emphasizes the importance of setting the high ground for the investors looking to join the crypto community. The absolute high ethical standards will help the crypto market fulfill its corporate social responsibility goals. Slam said that "The Grayscale Digital Cap Fund," becoming our third reporting company to "The U.S. Security and Exchange," commission indicates that there is a massive shift in society as more and more investors are joining the crypto community. However, these investors are also looking for transparency in the crypto sector.
This continuous engagement between the regulatory authorities and crypto assets community will provide the digital ecosystem more exposure and options to exercise.  Grayscale CEO Michael Sonnenshein while talking about the company's future, hinted that the fund is also filing for ETF approval. It shows the visions behind the fund's expansion policy. Grayscale is interested in launching the digitally powered currency Exchange-Traded Fund (ETF). In recent times the post-pandemic era has seen an aggressive interest from the users to invest in grayscale products.  In a highly volatile investment atmosphere, Grayscale offers stability to its investors. The CEO of Grayscale Digital Funds believes that their ETF approval move will not be approved before 2022.
However, the U.S security and exchange statement on the matter has revealed that before the approval of ETF, Grayscale needs to ensure that company has reached the described stability level. The stability approval will protect investor's funds against any market volatility and random price shifts. Furthermore, the official representative of both sides hopes for a better future regarding the crypto marketplace in the U.S. The rapid talks between crypto owners and regulators will play a significant role in legalizing the crypto market. The CEO of Grayscale Digital Cap Fund has urged other funds to do the same. Crypto exchanges and funds need to be on the same page for crypto-related legislation.