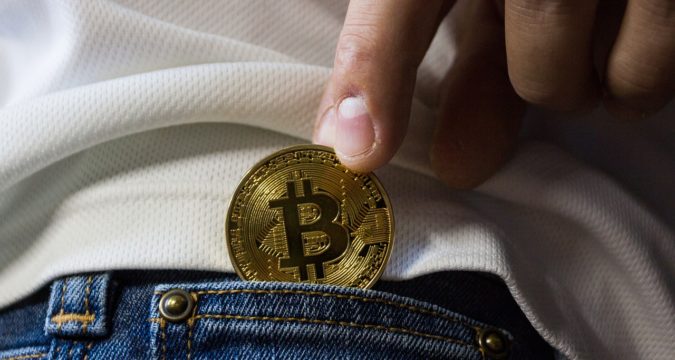 Since the invention of Bitcoin, one thing has remained a myth – the identity of Bitcoin's inventor. It is believed that the inventor of the world's first-ever cryptocurrency is Satoshi Nakamoto, a pseudonymous of the original inventor.
However the mystery regarding the name of the inventor still surrounding the world. Yet very recently a 48-year old programmer with criminal history, Paul Calder Le Roux, is thought to be Satoshi Nakamoto. The news was made its way into every newspaper of the world in the year 2019. Many believed that Le Roux is the genuine man behind the invention of Bitcoin.
However, the news frenzy ended up and the myth was not busted. But even to date, many are of the view that Le Roux is Satoshi Nakamoto.
As per the news sources, Le Roux was found to be involved in various criminal activities. When he was caught in 2012, after facing the charges, he was sentenced to imprisonment. Since then he is in jail but due to various reasons, people believe that he is Bitcoin's original godfather.
Interestingly in a case titled Kleiman Vs. Wright, the defendant moved a motion before the court seeking a protective order. The motion was allotted a unique footnote number as is done in all cases. However, there was one footnote under the title "Document 187" which was a link to Le Roux page at Wikipedia. When the URL on the link was accessed it went public automatically on various crypto forums and internet websites. People generally believed that the defendant might have accidentally got access to Le Roux's hard drives.
The record also showed that Le Roux being a programmer was capable of creating a cryptocurrency. The argument gets stronger when it was found that Le Roux had created E4M – an encrypted platform. Later on, another branch of E4M was created. However, Le Roux straightforwardly denied his involvement in the development of E4M or any fork relating to E4M.
However recently an unknown individual has posted an identity card of Le Roux. The card shows his name as "Paul Solotshi Calder Le Roux" – "Solotshi". The unknown individual also posted a message on 4Chan. In the message, he said that Bitcoin was invented by Le Roux for the purposes of laundering money.