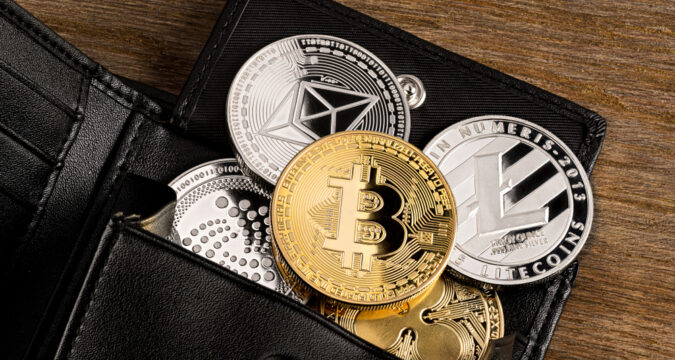 Being concerned over the continuation of the crackdown operation of the Chinese Government against Chinese Bitcoin miners, famous TV host of Mad Money Show and big-time crypto investor, Jim Cramer, has told that he has dumped most of his Bitcoin holding. He has also grown concerns over the increase of Bitcoin ransomware attacks which too was a good reason for him to dump his Bitcoins.
Jim Cramer has been known for being one of the top hosts of a popular American TV show called "Mad Money". But prior to and before his appearance as a show host, he was also a famous trader who was known by all in Wall Street. For the past many years, he has been continuously dumping a huge portion of his wealth into cryptocurrencies. His most preferable cryptocurrency has been the world's leading and first-ever cryptocurrency namely Bitcoin. His crypto holding also holds other crypto coins such as Ethereum, Litecoin, Dogecoin, and Bitcoin Cash as well. He is also regarded as a great proponent of crypto and has been speaking freely and positively in favor of crypto.
However, it was reported by the local press that Jim Cramer had been seen disposing of his crypto assets. When contacted by CNBC's team, he told that he has disposed off almost entire of his Bitcoin holding. He stated that for the time being he does not need to keep his Bitcoins.
Cramer was of the view that Bitcoin's market has been continuously damaged by the Chinese Government. They are continuing their operation against Bitcoin miners and a great portion of the Bitcoin mining industry is at standstill. He also pointed out that for the past two years there has been a huge increase in the number of crypto crimes, particularly Bitcoin ransomware. In these situations, it is better for him to let go off his Bitcoin holding, and maybe some other time he will get Bitcoins for him.
It was at the end of 2020, when Cramer got into crypto, especially Bitcoin, with all guns blazing. At that time he told the public that his investment in gold did not achieve the intended purpose and this warranted him in changing strategy. He then started to dump his wealth into Bitcoin and other digital currencies. He also insisted people stop putting their money into gold and advised them to invest in Bitcoin.
Meanwhile, Bitcoin is continuously showing negative results. The value of Bitcoin fell further low on 21st June 2021 when it went low as US$ 31,602. It is expected that more loss will be caused to Bitcoin because the mining industry in China is in bad shape currently. There is a crackdown operation against the industry in China and miners are re-settling their facilities outside China's jurisdiction.