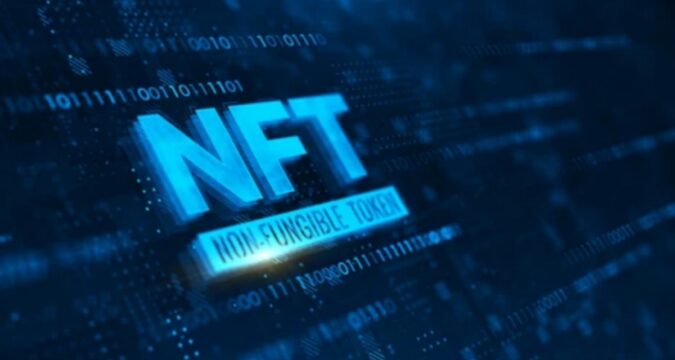 EarnX has come up with new ways to bump up their NFT game by Introducing an NFT Gallery for traders and token holders to set their eyes on.
Platforms based on NFTs don't always have the best image when it comes to the offers that give value to the tangible utility for them to function properly. That is where EarnX comes into play. EarnX has revolutionized NFTs in a very new and unique way, utilizing the power of RFID Technology and Blockchain technology. EarnX has now released an EarnX NFT Gallery that is hoped to be updated and managed not only by EarnX itself but also the community.
As mentioned above, the use of RFID Technology is a very bold move from EarnX, as it will enable physical items and objects to become one with NFTs, thereby gaining trusted value, then to be displayed in the Gallery. Also, joining hands with the EarnX token will help the community to interact with each other in the voting process for valuable items and objects, as they will be displayed at auction events.
EarnX Token Features and Benefits
The EarnX token has many benefits attached to it. The purpose was to bring the community together in improving features and pricing. Due to the deflating nature of the token, it allows increased earning as the rest of your tokens. Many other features come with the token such as, the right to vote, gaining the ability to have an influence over the items and artists who enter the EarnX ecosystem while also giving importance to stability, utility, and undersupply.
In order to deal with price control, there is a strict 10% deduction on all transactions, from which 5% goes into the LP and secured for four years. Meanwhile, the rest of the 5% is distributed to EarnX token traders. The stability of this token comes from the minimal gas fee and ongoing burning. It motivates token holders to stay with their tokens.
New Ventures
EarnX has also partnered up with the Bella Protocol to focus on three important directions: giving traders and token holders the opportunity to get their hands on NFTs that are backed by pieces of art into the DeFi space, also bringing the community together and providing innovative ideas surrounding the process of NFT Mining, NFT Airdrops, and Dynamic NFTs.