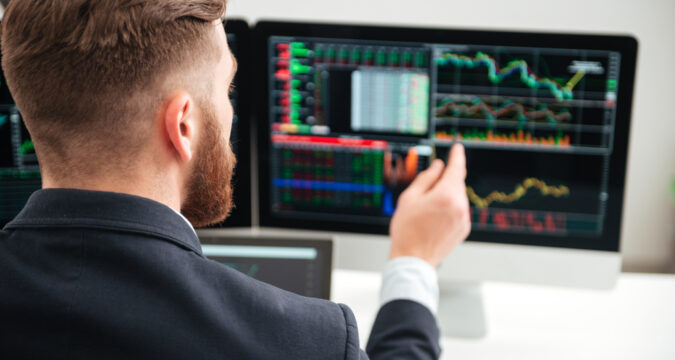 Nvidia has recently posted its earnings results for the fiscal third quarter. The chipmaker has reported that its revenue was much higher than the expectations set by the analysts for the fiscal third quarter.
Unfortunately, Nvidia was not able to produce the same results in terms of earnings for the same quarter. The company has confirmed that the earnings were lighter than expectations.
Nvidia Shares Experienced a Slight Surge
In the recent trading session, the share prices for Nvidia experienced a 1% surge after the company talked about its sales figures.
Although the weak earnings per share were enough to earn Nvidia the anger of the investors, it was the revenue figures that provided a cushion to the chipmaker.
Fiscal Third Quarter Earnings
Nvidia reported that for the fiscal third quarter, their earnings per share were $0.58. The revenue they generated for the same quarter was worth $5.93 billion.
The expectations that the analysts shared for the same quarter for earnings were $0.69 per share. The revenue forecast that the analysts had shared for the fiscal third quarter was $5.77 billion.
Expectations Set by Nvidia
The executives at Nvidia also shared the figures they had expected to achieve from their end for the same quarter.
As communicated by Nvidia, they wanted to generate sales worth $6 billion. The sales figure is less than the estimations made by the analysts at Refinitiv.
The consensus from the Refinitiv analysts was that the company would generate sales worth $6.09 billion. The company added that its revenue has also suffered on a year-over-year basis.
For the respective quarter, their revenue has recorded a 17% decline, a not-so-good sign for Nvidia's future earnings quarters.
The gross margin they recorded in the fiscal third quarter was around 53.6% and they want to bring it up to 66.0%.
Nvidia has Too Much to Deliver
Nvidia is currently the largest company when it comes to the production of GPUs for PCs and mining operations. The technology it has to offer is much more advanced than its competitors.
Therefore, the majority of the investors connected with Nvidia always have very high hopes for its performance and stock price performance.
Because it is a huge attraction for investors, analysts also pay very close attention to the company's performance and market moves.
Nvidia's Business is impacted due to the Mining
A major development has taken place in the recent quarter that could prove to be quite negative for Nvidia.
Ether, the second largest cryptocurrency that was once mined using Nvidia GPUs had its protocol changed in mid-September.
Following the change, Ether cannot be mined, rendering a large empire of Nvidia GPUs as good as useless. With Nvidia's sales going down in the particular segment, it is ought to face a downtrend in the future.