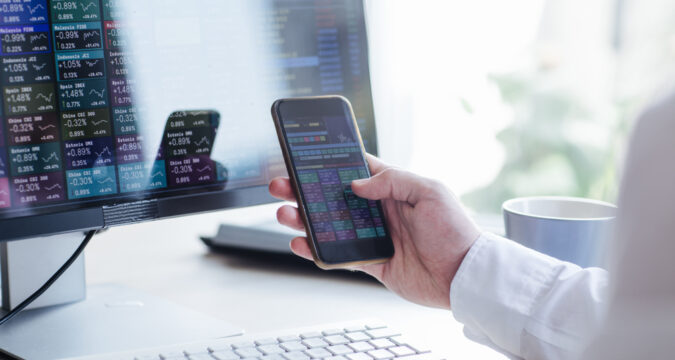 Paysafe is one of those global companies which is regarded as a specialized entity in the field of payment solution. Most importantly, the payment solution provided by Paysafe is through cryptocurrencies.
As of today, Paysafe has announced that soon its crypto trading services will become available to US customers also. Very soon company's digital wallet Skrill will be accessible to US crypto customers residing in most of the states, informed the company.
It was informed by Paysafe that the company wanted to extend its crypto trading arms in the US for quite some time. However, one way or the other the company could not fulfill its dreams earlier until now. Paysafe apprised that initially, the company wanted to launch US crypto trading in 2020. However, because of the pandemic outburst, the idea of expansion was postponed.
For the purposes of expansion, it was reported that Paysafe has become partners with an American-based leading crypto trading platform. The American platform was told to be Coinbase and the partnership has been duly documented through a mutual agreement. In accordance with the provisions of the agreement, Coinbase is obligated to provide expansion solution in a white label. Once the solution is in place, then it will be incorporated in Paysafe's Skrill.
It was further told that initially the crypto services through Skrill will be available to the customers of at least 37 US's states/territories. The customer will be able to not only sell or purchase but also hold their crypto assets through Paysafe's digital wallet.
In a tweet message posted by an official of Coinbase, the US crypto trading company also commented on the expansion deal. It was suggested in the message that it is a pleasure of Coinbase to join hands with global leaders such as Skrill. The official added further that Paysafe and Coinbase together will be working towards developing a crypto exclusive economy.
Currently, Paysafe's crypto trading services are available in almost 30 countries. After US expansion, the number of countries will become 31. A large number of crypto assets such as Bitcoin, Ethereum, BTC and LTC have been bought and sold at Skrill by its global customers. Paysafe's digital wallet i.e. Skrill was launched only a three-years ago in 2018. However, since its launching, the digital wallet has emerged as one of its kind having a large number of global customers. It continued to expand further and further and is one of the best amongst top and leading digital wallets of the world.
For the ease of convenience, US customers of Paysafe can also use their national currency for acquiring digital assets. In addition, Skrill also executes transactions done on the basis of Bitcoin, Ethereum, LTC, and many more. The chargeability of fee against transactions is also cheaper than prominent companies similar to Paysafe.