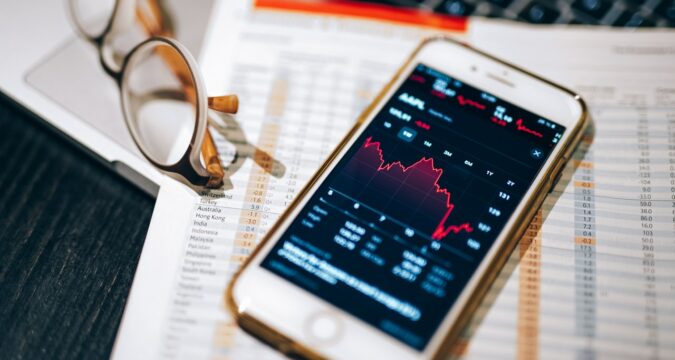 On May 23, the price of Avalanche reached $31 earning a 0.5% elevation. Still, the push wasn't much to push Avalanche out of a particular range of trading. According to the analysts, it is a bearish pennant where Avalanche is currently trapped.
A Bear Pennant Has Been Formed
The graph shows AVAX currently being trapped in a bearish pennant means its price may dip. When the particular trap has been formed, it can only be broken when the cryptocurrency moves in the lower direction.
Although the situation can also work the other way the technical analysis suggests that the crypto has to move downwards. When a cryptocurrency falls due to the bearish pennant, its drop rate remains the same as the previous drop.
The data shows that AVAX may be on its way to hitting the apex, which is considered the technical breakdown. This is a point where the lines of the bearish and bullish trends of AVAX connect with each other.
The particular trend strongly suggests that by June 2022, the price of AVAX may have hit $11.50. If that happens, then the trading price of AVAX will have plummeted by 65% from its current trading price.
AVAX is Mainly Bearish
At the time of writing, the actual trading price of AVAX is almost 78% lower than its all-time high price of $150. The reason behind AVAX's low trading price is the strong bearish trend, formed by bears with bearish sentiments.
It is mainly due to the increased interest rates on a global rate that have helped the bears to continue with their strong trend. For now, the entire cryptocurrency industry is impacted by the high-interest rates and the situation doesn't seem to be coming under control.
Then comes the meltdown of the Terra ecosystem that has run havoc throughout the cryptocurrency industry. With people losing their trust in UST and other stablecoins, they have started withdrawing their investments in cryptocurrencies.
Such a trend has badly impacted the cryptocurrency sector as well as AVAX. For now, the stress level over the AVAX bulls doesn't seem to be going away.
AVAX Situation May Worsen
While AVAX is already badly impacted by the two major factors, the negative factors keep coming in. Another major factor that is badly affecting and may continue affecting AVAX is the NASDAQ Stock Exchange status.
The dip in the NASDAQ Stock Exchange has also raised many concerns among investors oriented toward technology. The other technical factors are also pointing in the negative direction for AVAX.
Therefore, it is highly recommended for the investors to ensure that they keep looking at the performance of AVAX to see how things unravel in the future.